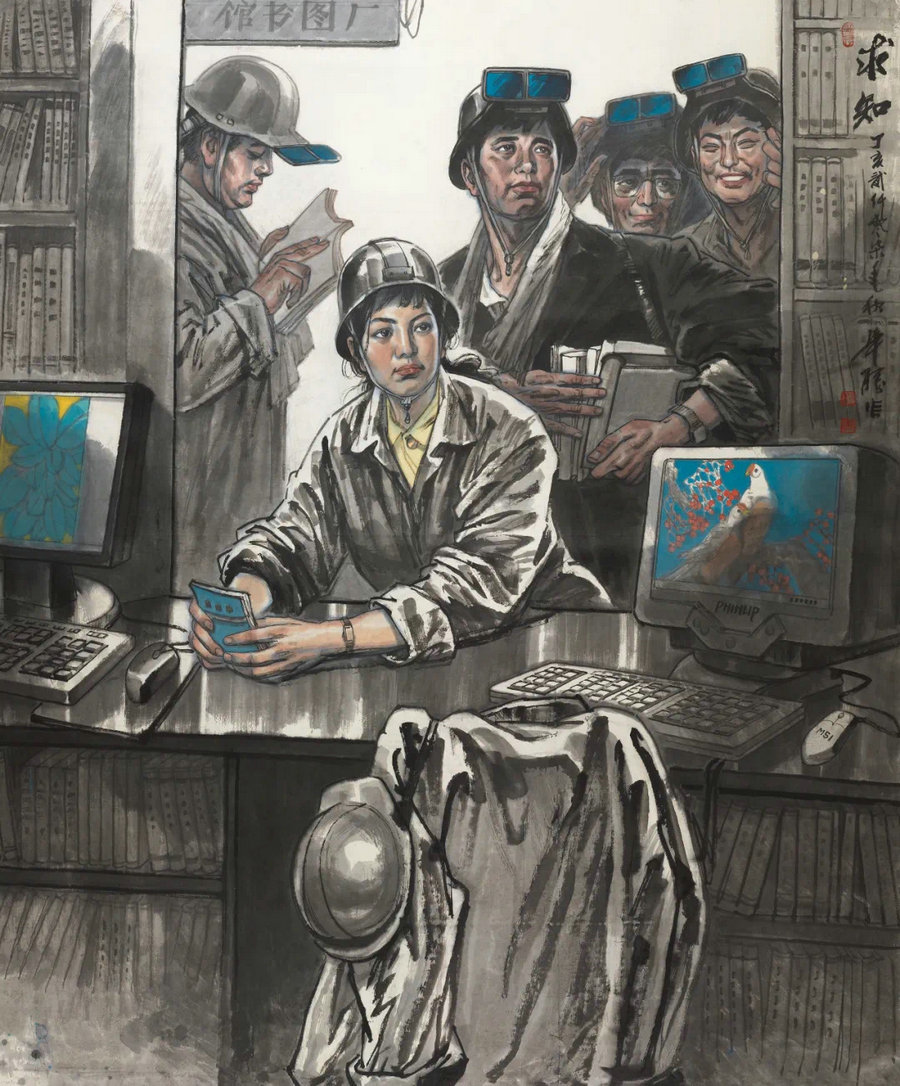 In a career spanning over six decades, Zhao Huasheng has created a body of work that features powerful, simple-cut strokes narrating epic stories of China's fight for national independence.
Footprints of the Years, an exhibition at the China National Academy of Painting running through Dec 7, shows 50 paintings Zhao made between 1977 and 2021.
Hailing from Changchun of Jilin province, Zhao revisits the motifs of the heroes of Northeast China who sacrificed their lives in the War of Resistance Against Japanese Aggression (1931-45), such as Zhao Yima and Yang Jingyu. He also depicts the life of people at the grassroots level after the foundation of the People's Republic of China in 1949. His realistic style made him one of the prominent figures of the Northeast China painting school.
Zhao donated all paintings on show to the China National Academy of Painting at the exhibition's opening.