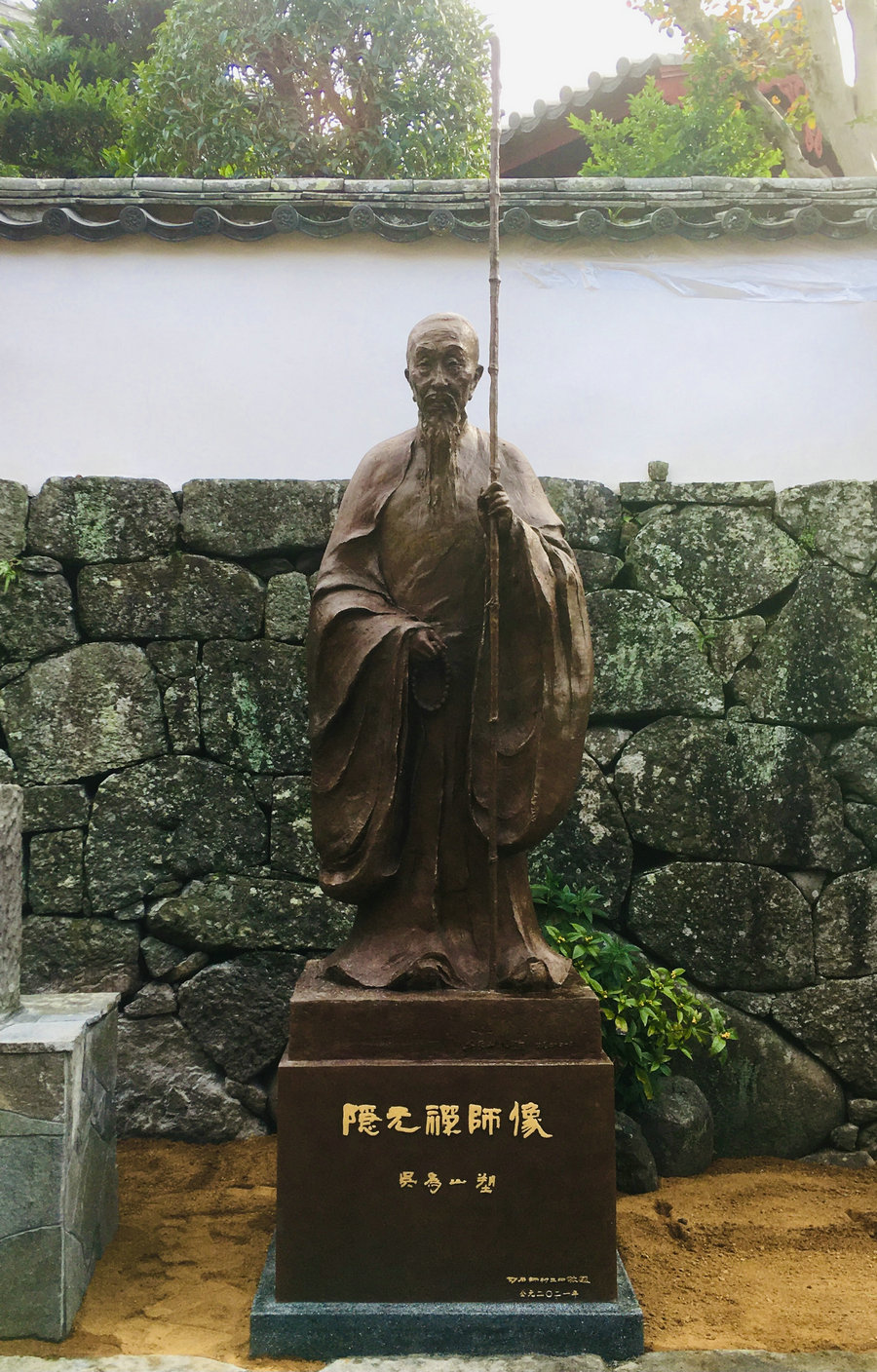 Among the historical figures who contributed to exchanges between China and Japan, Yinyuan the Chinese Zen monk living in the late 16th century and 17th century has re-emerged in people's attention, as a bronze statue of him was unveiled in Nagasaki, Japan on Nov 14.
The work, created by Wu Weishan — director of the National Art Museum of China and a sculptor in his own right — accentuates a demeanor of scholarly elegance, calm and modesty.
The statue was placed at the Kofukuji Temple as a commission to mark the 400th anniversary of the temple. Yinyuan was invited to serve as abbot of the temple in the mid-17th century.
Hailing from Fujian province, Yinyuan founded the Obaku school of Zen Buddhism in Japan. Obaku was the Japanese pronunciation of Huangbo, a mountain in Fujian where Yinyuan's home temple, the Wanfu Temple, was located.
Not only did Yinyuan and his teachings help reform Japan's Zen communities at the time, but the Chinese monk also shared his homeland's art and culture, including paintings, calligraphy, architecture, literature, music, cuisines and medicine, deeply influencing the lifestyle of the Japanese.