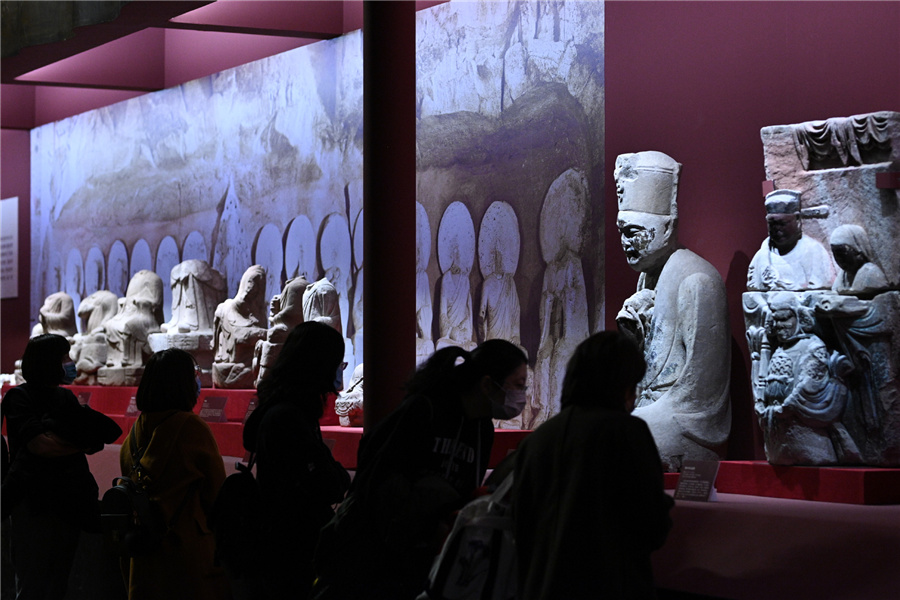 Around the 3rd century AD, the grotto art originating from ancient India was introduced to China along the ancient trade routes and over mountains and deserts. In the Sui and Tang dynasties, the art of statue-making reached its very peak in northern China. Around the area of current Sichuan and Chongqing, sculptors created stunning masterpieces out stone in the history of Chinese grottoes.
Dazu Rock Carvings, deeply rooted in Bashu culture (a regional culture centered in Sichuan and Chongqing), have become a model of Chinese grotto art. Having absorbed and integrated the essence of early grotto art, Dazu Rock Carvings are known for their distinctive characteristics drawing inspirations from everyday life. They showcase the spiritual landscape of a changing historical era. In 1999, the Dazu Rock Carvings were inscribed in UNESCO's World Heritage List as a cultural heritage site, reaching a final peak in the history of human grotto art.
Remarkable and Graceful: Special exhibition of Dazu Rock Carvings on view at the National Museum of China, features many masterpieces of this unique art form.