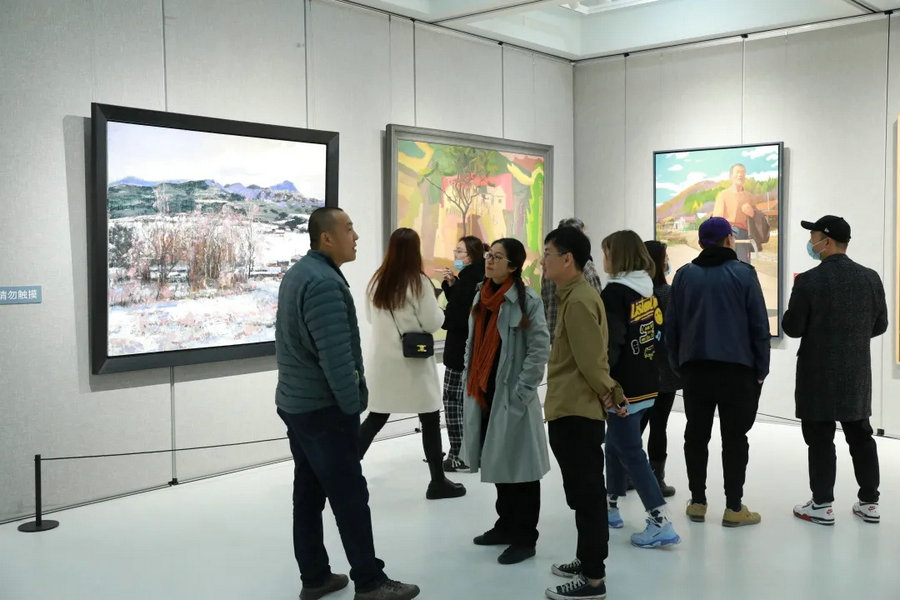 Since oil painting techniques were introduced to China centuries ago, local painters have for generations worked hard to root the foreign art tradition in the rich cultural soil of the East. Oil paintings infused with the carefree xieyi style, marked by loose strokes to give a spiritual presentation, reflect one recent direction to lend a Chinese atmosphere to the art form.
Spirit and Composition, the second freehand oil painting biennial held in Changchun, Jilin province until Nov 19, shows hundreds of works by artists from across the country.
The biennial, launched in 2019, is viewed as a platform for painters to show their explorations, injecting cultural and philosophical elements of the East into oil paintings.