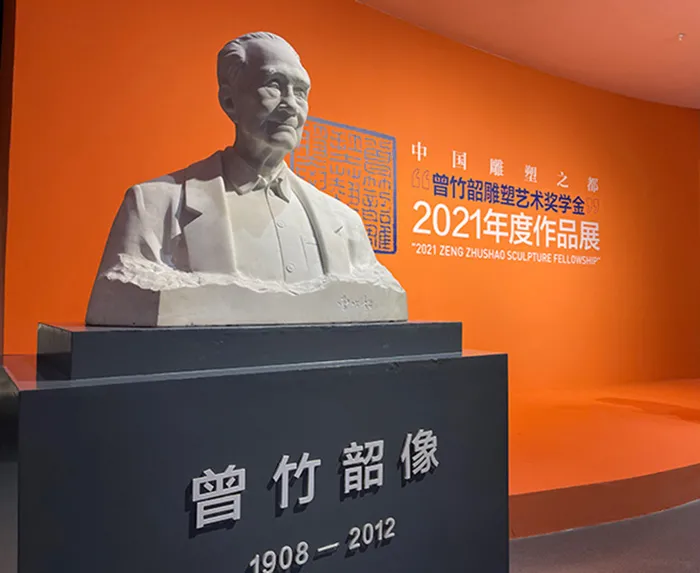 Since its establishment in 2008, the Zeng Zhushao Sculpture Fellowship, named after renowned sculptor Zeng Zhushao, has become a launching pad for young artists with bright prospects. The announcement of its winners happens along with an exhibition to allow people to catch up with the developments in sculpture, especially in terms of innovative artistic approaches.
The 2021 Zeng Zhushao Sculpture Fellowship exhibition, now ongoing in Datong, Shanxi province until Nov 28, shows dozens of entries sent from art academy students from across the country. Among them, five received this year's fellowship awards and 20 the nomination awards.
The exhibition shows works created with a variety of materials including wood, clay, stone, paper and textile. The art on display also touches on current social issues.
Zeng was trained in China and France, and taught at the Central Academy of Fine Arts for decades. He was a pioneering figure in modern Chinese sculpture and art education.