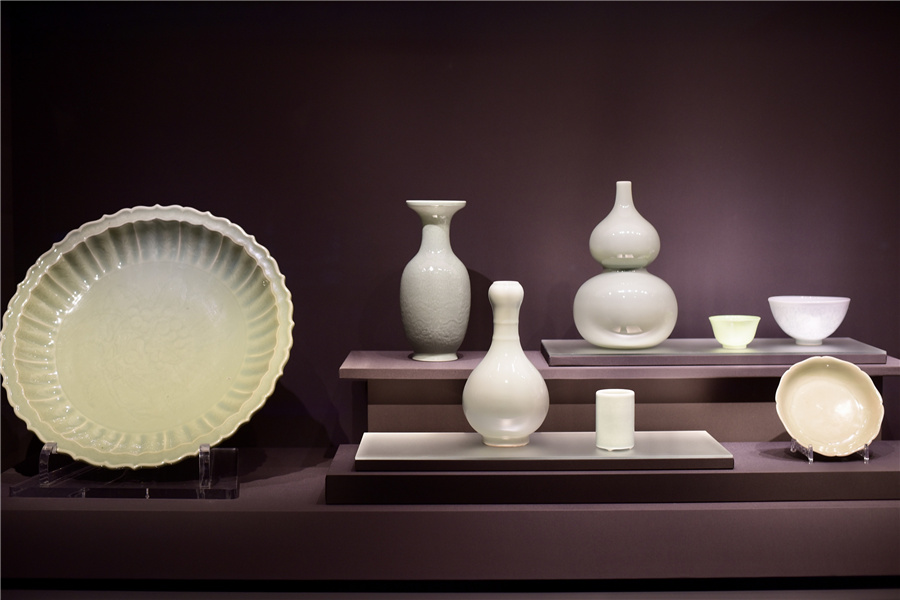 The Hong Kong Museum of Art unveiled on Wednesday its preview of the exhibition The Aesthetics of Hues in Antiquities from the HKMoA Collection, which features over 300 items from the museum in an effort to invite visitors to experience the colorful side of Chinese history.
Ancient China commonly adopted a scheme of five prime colors – consisting of blue, red, yellow, white and black – and featured these shades prominently in everyday life. The colors and patterns seen on the exhibition's displayed artifacts, which encompass items once used as daily wares, are comparable in style and beauty to the modern designs of today. Besides reflecting the personal taste of their owner, designs of artifacts could also be influenced by religious beliefs, rules and etiquette, shaping the aesthetic trends of the times.
The exhibition runs through March 30, 2022.