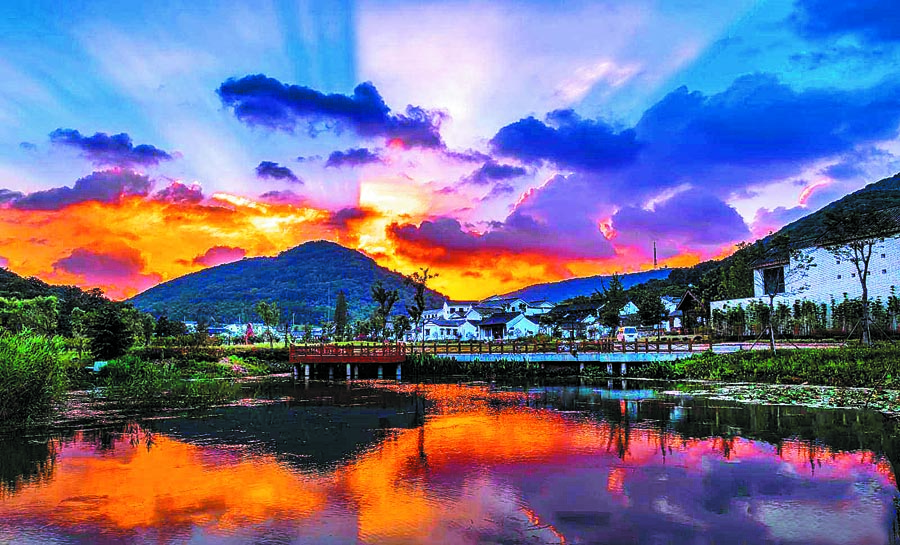 Huge rise in visitor numbers and revenue as province's attractions become better known, Cang Wei reports in Nanjing.
Due to two years' pandemic restrictions and China's border controls, domestic travelers who are unable to go abroad have turned their sights to rural tourism.
East China's Jiangsu province, which is famous for its prosperous economy and picturesque scenery, has seen a significant rise in rural travel this year, according to Yang Zhichun, director of the Jiangsu provincial department of culture and tourism.
"The province received 200 million visitors in rural tourism in the first six months of 2021," said Yang at the 25th meeting of the Standing Committee of the 13th People's Congress of Jiangsu. "It brought in tourism revenue of 74.1 billion yuan ($11.6 billion), up 39.4 percent compared with the same period last year."
As a coastal province with abundant tourism resources, Jiangsu has much to offer, such as stunning gardens in Suzhou that have been proclaimed a UNESCO World Heritage Site and the Grand Canal, which is the world's longest artificial waterway with a history stretching back more than 2,500 years and was inscribed on the World Heritage list in 2014.