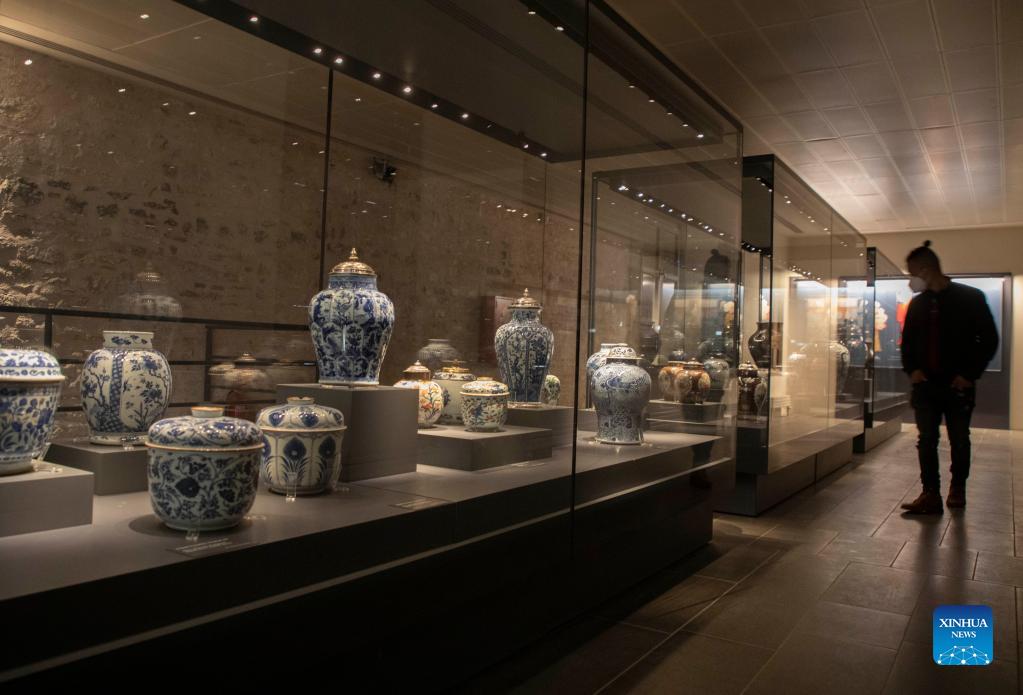 China's Jingdezhen porcelains greatly inspired Turkish tile masters since the Ottoman era and paved the way for the start of porcelain production in Turkey, a prominent Turkish porcelain expert said.
"Their value has increased manyfold due to their high quality and high artistic value and highly qualified raw material," Omur Tufan, manager of the Topkapi Palace Museum Porcelain Collection, told Xinhua, showing some unique examples of 14th-century Celadon pieces made in Jingdezhen.
The Topkapi Palace Museum in Istanbul possesses a 12,000-piece collection of Chinese porcelain, and Jingdezhen ceramics constitute 50 percent of this collection.
Tufan said the pieces from Jingdezhen have been frequently transported from China via the ancient Silk Road upon the requests of the Ottoman Sultans throughout history.
"Celadon pots of the second half of the 14th century and the beginning of the 15th century are among the rare and exquisite samples (of the collection) made in that region. The blue and white ceramic plates and bowls of the Yuan period created in the same area are also important pieces of the palace," Tufan said.
Iznik, a district of the northwestern Bursa province, "is Turkey's Jingdezhen," said Yazici, adding that the city's porcelain industry rapidly grew during the period from the 16th to 17th centuries.
"I am glad to be an envoy of Turkey-China porcelain culture and trade exchanges," he said.