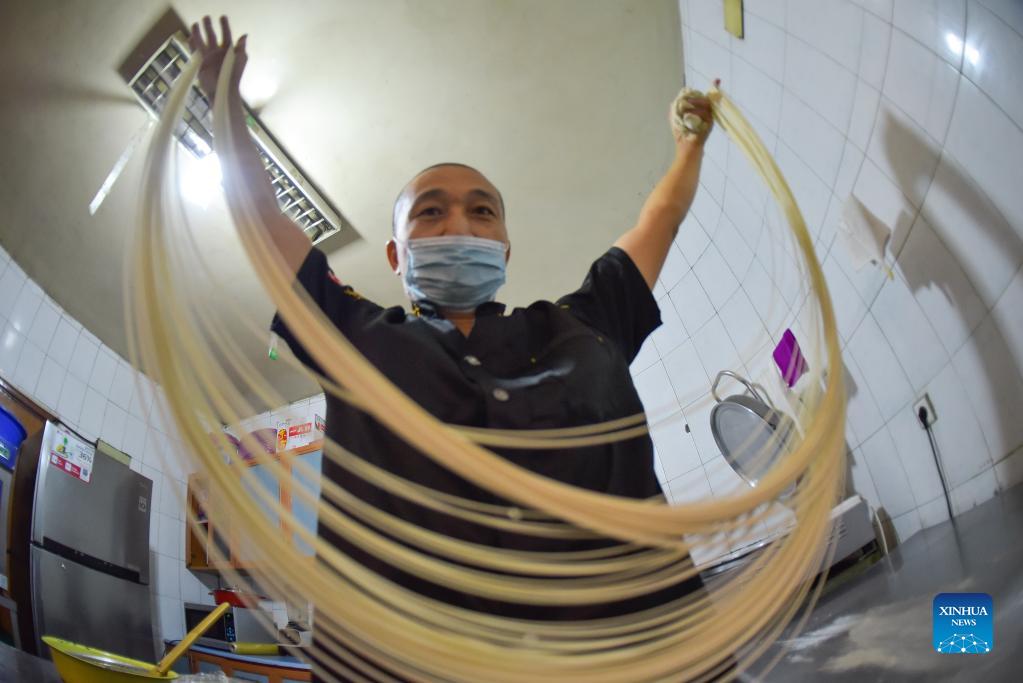 "I had been eating Ethiopian dishes including raw meat in local restaurants until I came across Chinese restaurants which are now flourishing in different parts of the city," said Wang, while enjoying the fresh noodles in his long-time friend's restaurant.
Hermela Fanna is one of the growing number of Ethiopians with a love for the taste of Chinese cuisine.
"It is my first time eating Chinese food and contrary to my perception, I found it very tasty," said Fanna, as she was having a spicy chicken dish at the restaurant along with her colleagues.
Fanna drew similarities between some Chinese and Ethiopian dishes, maintaining that both cuisines have a spicy taste and similar ingredients.
Amid the growing interest for Chinese cuisine, savvy Ethiopian entrepreneurs are now engaging in Chinese restaurant business, largely serving foreigners and local people.
Rediet Mekete opened her Chinese restaurant named 'Little China' five years ago and currently runs four branches under the same logo in different parts of Addis Ababa.
Mekete said her ambition of opening a Chinese restaurant in Ethiopia came true following her travel to central China's Hunan Province where food is spicy and she enjoyed it.
"I had to return to Hunan for the second time to learn Chinese food catering" Mekete recalled. "I found Chinese dishes very tasty the first time I went to China. I learned about Chinese food catering from my Chinese friends who own restaurants there."