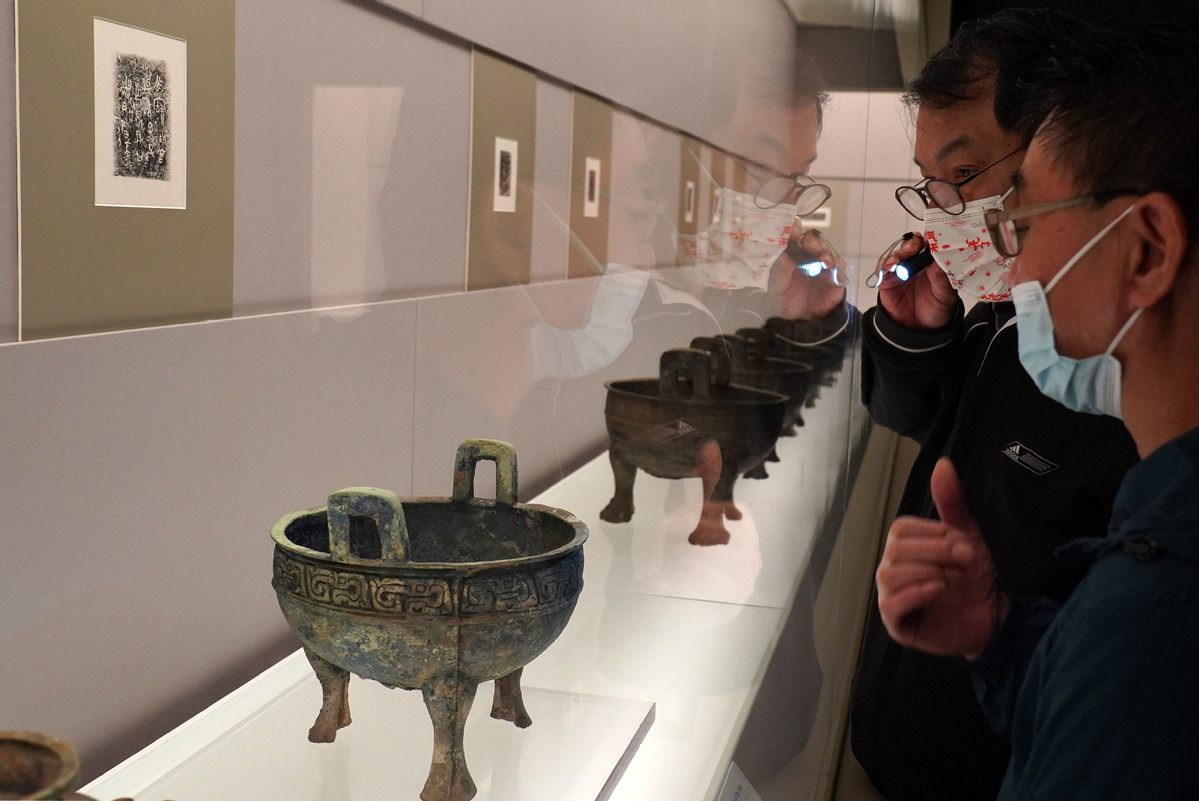 An exhibition unveiled at the Shanghai Museum on Tuesday features 57 exquisite pieces of bronzeware on loan from the National Museum of China, the Suizhou Museum, the Zhengzhou Museum, the Nanyang City Cultural Relics and Archaeology Research Institute, and some private collections.
The exhibits, spanning from the early Western Zhou Dynasty to the early Spring and Autumn Period, are bronze artifacts from the state of E, which was rarely mentioned in historical records and had long been buried in obscurity. In 2007, when archaeologists excavated a tomb of the early Western Zhou Dynasty in Mount Yangzi of Suizhou, Hubei province, the history of E, having been largely forgotten in the three thousand years since, gained public attention.
A significant batch of bronze was unearthed from the tomb of Mount Yangzi. The pieces are not only key artifacts with exotic patterns and exquisite designs but also symbols of nobility for their inscription of "The Marquis of E," which, together with the large number of funerary objects, reveals the identity of the tomb owner. The tomb's discovery brought the long-lost State of E back to the field of historical studies.
The exhibition, which will run through Jan 16, aims to unravel the civilization of the E state for history lovers.