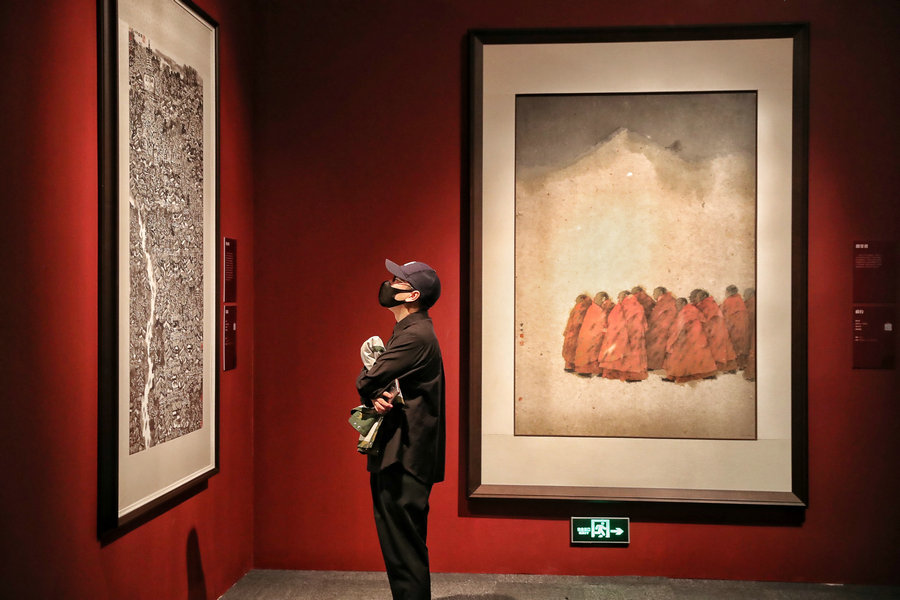 Hundreds of Flowers in Bloom, running at the National Museum of China until Oct 30, features a selection of paintings from the collection of the Beijing Fine Art Academy, one of the preeminent academies for the creation and study of modern Chinese art.
Works on show are broken into four sections to introduce accomplishments made over the decades since the academy was established in 1957.
The first part is centered around the cultural meanings of "red" and how painters present varying shades of the color. The second part shows the best known paintings from the academy's alumni over the years, mostly modern masters such as Pan Tianshou. The third part shows works by its current resident painters to show the academy's role in cultivating a pool of talent for Chinese art.
When Beijing Fine Art Academy was founded, it received a generous donation of works from Qi Baishi, the late master painter. The exhibition also shows some of these paintings and shares its research into Qi's art.