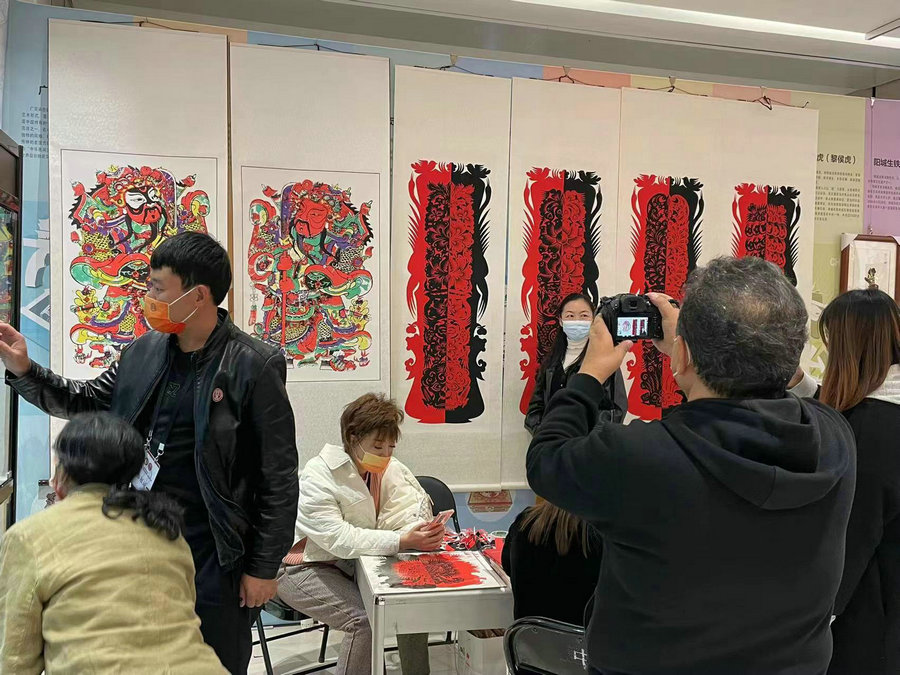 An intangible cultural heritage exhibition kicked off at the Xinjiang Art Museum in Urumqi, Northwest China's Xinjiang Uygur autonomous region, on Thursday.
Cultural treasures from 19 provinces and cities that have been paired up to assist Xinjiang as well as 14 cities and prefectures across Xinjiang will be displayed during the six-day event. Visitors could come to appreciate the Suzhou embroidery creations and paper-cutting works from Jiangsu province, the traditionally produced Xuan paper from Anhui province, the pottery made in Xinjiang's Kashgar prefecture as well as the performances of Mukam, a centuries-old form of music from the Uygur people, staged by local musicians in Xinjiang.
"The exhibition has set up a platform for Xinjiang to conduct cultural exchanges with these provinces and cities paired up to assist Xinjiang. It also provides an opportunity for us to strengthen cultural confidence and better carry on the best of our traditional culture," says Hou Hanmin, vice director of the region's department of culture and tourism.