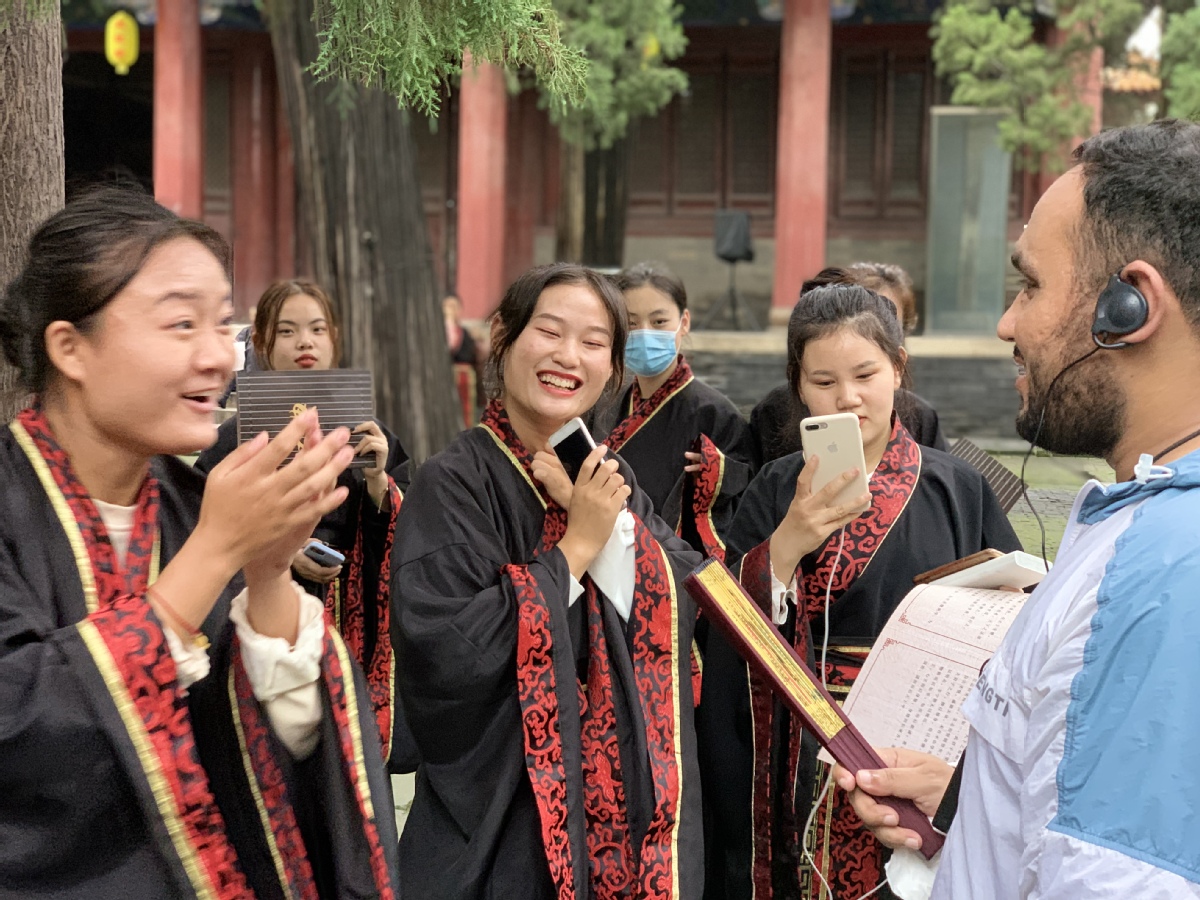 "The cultural atmosphere, the scenic spots I visited, and even every tree and grass here are amazing and impressive," he said, adding that he is a big fan and student of Chinese culture, and the trip allowed him to learn about Chinese history, culture and stories related to Confucius.
The Temple and Cemetery of Confucius and the Kong Family Mansion were built in 478 BC to commemorate Confucius. The three Confucius sites in Qufu have maintained their artistic and historic characteristics. They were added to UNESCO's World Heritage list in December 1994.
"It's good to see from this visit that the Chinese government is committed to preserving traditional cultures like Confucianism," said Raquel Blanco Cerda, an online influencer from Spain. "Through these preserved cultures and restored monuments, the younger generation can learn more about the history and Confucian culture and realize the importance of such traditional culture to them."
Dean Gordon Munk, an online influencer from Canada, said that China has a very long history and is still influencing the world today. "The Confucius Center in Canada was where I took the Chinese language test. Today, 2,000 years later, Confucian culture still has a profound influence on the world."
During the tour, the group also experienced local traditions, tasted local specialties and learned archery, calligraphy, chess, martial arts, paper-cutting and other skills at the Nishan Sacred Land.