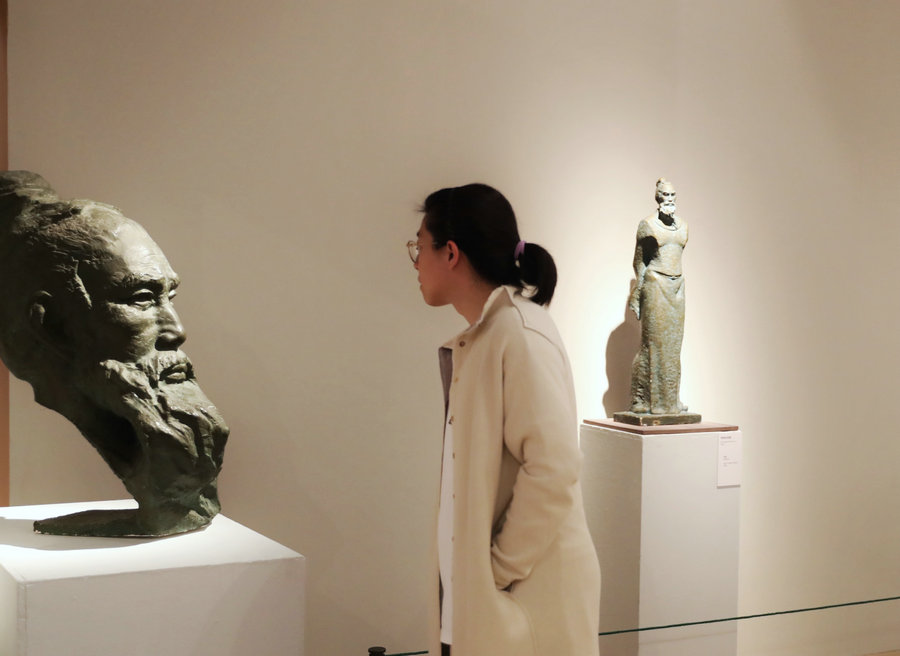 "I like making sculptures. The activity breathes life into stones and clay, and renders them a soul," said late artist Lin Yuhao.
Sculptor's Passion, an exhibition at the National Art Museum of China until Oct 7, shows dozens of sculptures by Lin who left a body of works combining the beauty of simplicity, tenderness and historic narratives.
Based in Guangzhou, Lin spent some time in Beijing in the 1970s when he participated in several projects to create groups of sculptures that depicted historic events in the Chinese history. In following years he was commissioned to make statues that decorated city streets and public spaces. His works reflect the diversity of life, the spirit of time and humanistic concerns.
The exhibition also shows Lin's watercolors and drawings.