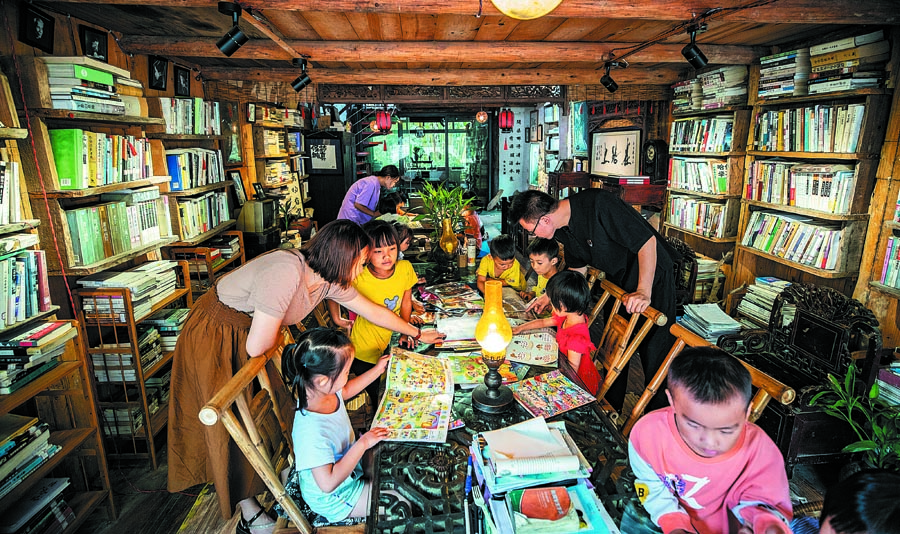 A native of Longnan city, Northwest China's Gansu province, Qi Yulong became acquainted with Southwest China's Chongqing during his bachelor years here.
In 2013, Qi, who graduated from the Sichuan Academy of Fine Arts with a major in oil painting, quit his job in the metropolitan area and followed the footsteps of his idol Wu Guanzhong to Gongtan ancient town, Youyang, in Chongqing municipality. Wu is a contemporary Chinese painter widely recognized as the founder of modern Chinese painting.
"Isn't this the life I want?" he says. Walking in the ancient town, his heart suddenly jolted with a burst of ecstasy. "Many scenic spots have lost their original appeal and their own characteristics because of over commercialization. The commercial atmosphere here is moderate. Here you can slow down your pace and enjoy life," Qi says.