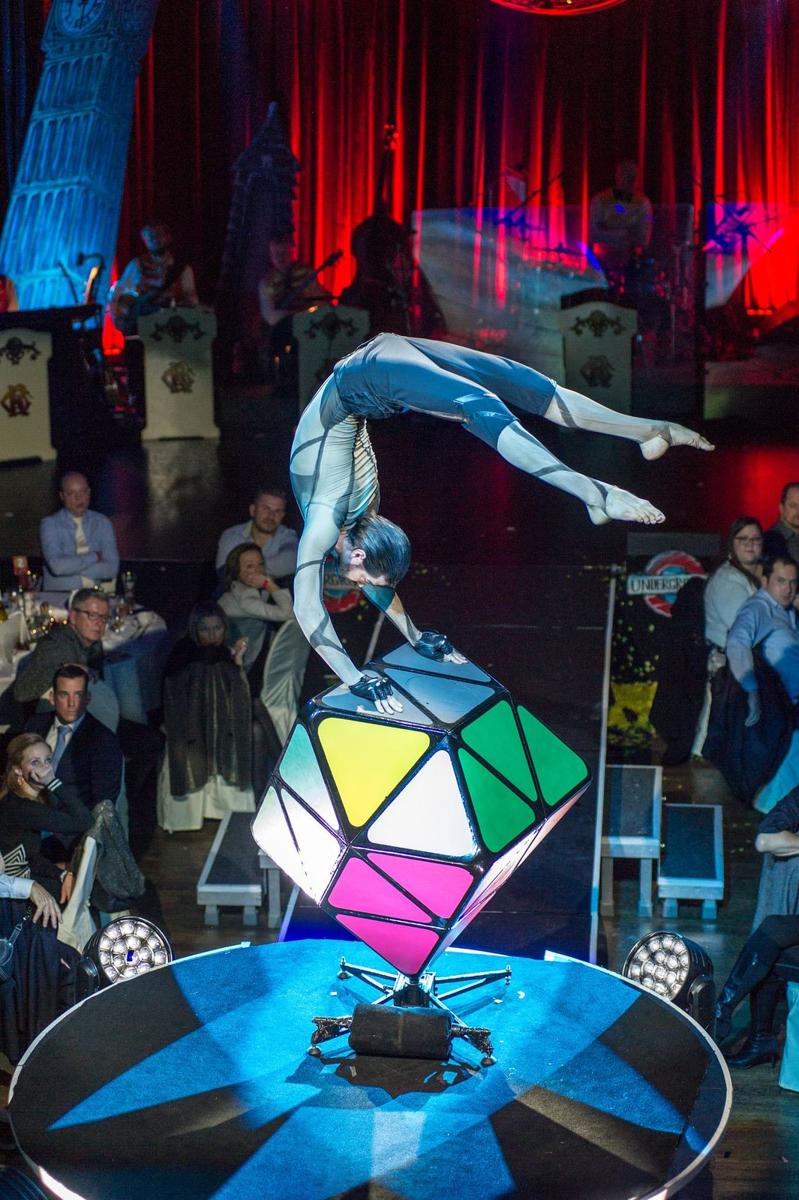 The 18th China Wuqiao International Circus Festival will be held Sept 28 to 30 in Shijiazhuang and Cangzhou, Hebei province, with colorful online and offline events, officials announced at a news conference held in Beijing on Friday by the Ministry of Culture and Tourism.
Thirty-five acrobatic shows from 18 countries and regions, including six from China, will be performed during three online galas, competing for the awards of the biennial festival.
To prevent the COVID-19 pandemic, domestic troupes from medium- and high-risk regions and overseas troupes are not invited to the festival. The Hebei provincial government will carry out rigid prevention and control measures during the festival and do emergency drills in advance.
The flexibility of livestreaming allows the audience to enjoy shows involving large installations of equipment, which would have been difficult to transport from overseas in previous years. For example, the Russian acrobats will perform on a specially designed tank.
The livestreamed opening and closing ceremonies will be held in person in Shijiazhuang and Cangzhou respectively, with outstanding domestic acrobatic performances representing Hebei provincial culture and the upcoming 2022 Winter Olympic Games.