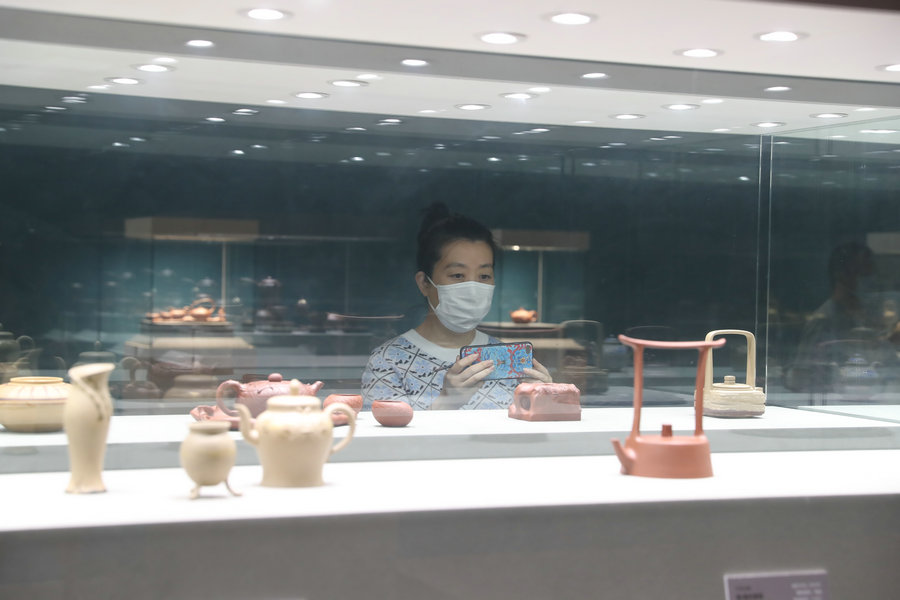 Ceremonies for preparing and drinking tea form an important part of Chinese tea culture. Artifacts excavated from centuries-old tombs and relic sites provide clues as to how people appreciated tea at the time.
Historic documents and objects inspired Xie Qiang, an eminent artisan based in Nanjing, Jiangsu province, to craft refined teapots using the famous zisha clay native to Yixing of Jiangsu.
His creation of tea sets to visualize tea ceremonies from different dynasties, including Tang (618-907), Song (960-1279) and Ming (1368-1644), is on show at his solo exhibition at the National Art Museum of China until Tuesday. His works display the richness of Chinese tea culture including its wares, rites and relation to life.