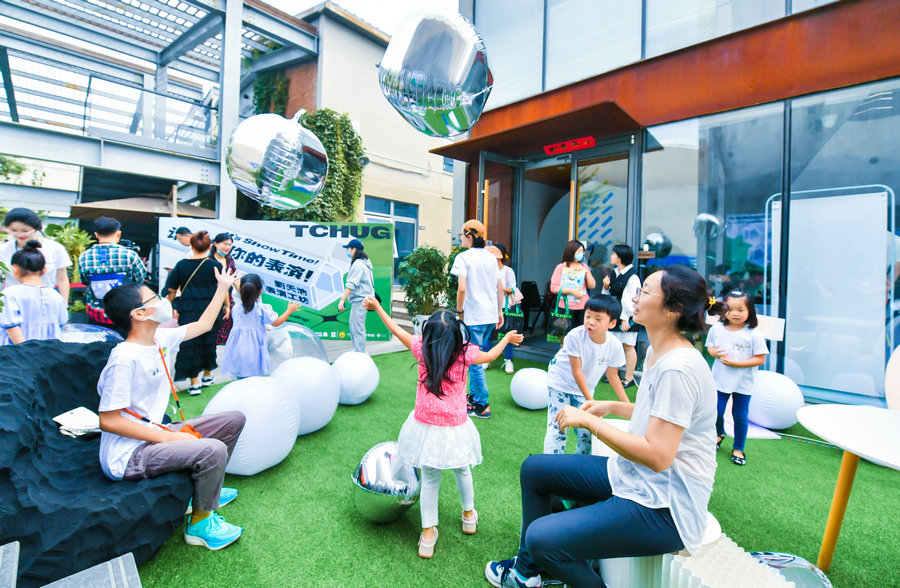 Acting workshop TCHUG hosted its annual open day on Sept 11, offering eight talks and training sessions to drama lovers and children.
The open day highlighted its Flying Seeds project providing theater education for children, and the TC Energy project targeting amateur acting lovers.
The Flying Seeds project featured a series of courses on the 24 solar terms of the Chinese lunar calendar, where children were guided by theater teachers to participate in acting exercises and perform creatively based on everyday observations.
The workshop was established in 2017 by Liu Tianchi, associate professor at the Acting Department of the Central Academy of Drama, and aism to cultivate new generations of professional actors.
So far, the workshop has hosted 16 training camps for nearly 300 participants, and has offered professional acting instruction to more than 100 films and TV programs.