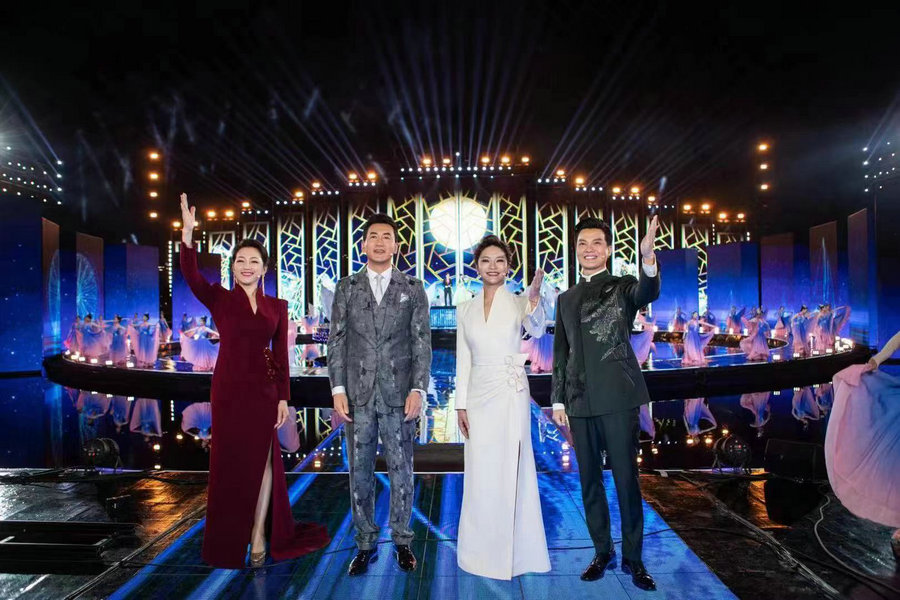 China Media Group is preparing for a gala to celebrate the upcoming Mid-Autumn Festival in Xichang, capital of the Liangshan Yi autonomous prefecture in Southwest China's Sichuan province.
The gala aims to pay tribute to the spirit of the people who have contributed to China's aerospace industry as the Xichang Satellite Launch Center is located in the city. It also plans to show audiences from all around the world the beautiful scenery of Liangshan and the culture and customs of the Yi ethnic group.
Dong Jinming, executive director of the gala, said that this time, the program will feature what is filmed inside and outside the site. "We hope that the celebrities can visit communities and go to the fields to be with the local people," he said, adding that the Chinese pop duo Phoenix Legend will visit and perform at an ancient village.
Lin Jiang, chief stage designer, said that time travel would be a major element in the artistic design of the gala this year.
Singer Zhou Shen said that he would perform a song about stars to show his respect to these heroic people who have devoted themselves to the development of the country's aerospace industry.