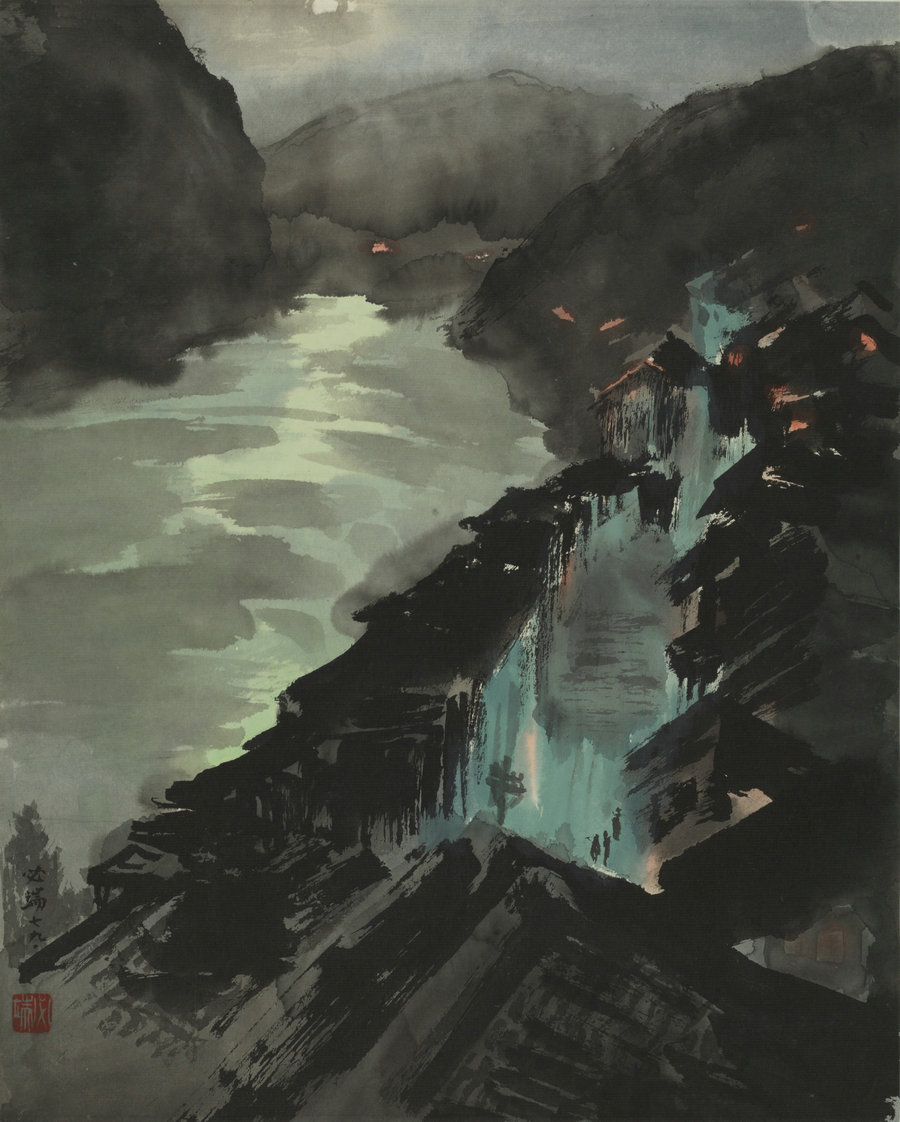 Established painter and print artist Wu Birui shared his first impressions upon arriving at the Three Gorges with a poem from the Qing Dynasty (1644-1911), "Cliffs shoot up like swords piercing the clouds. Blocked by rocks, I doubt the road ends ahead, and the sky shows after clouds disperse. Encountering dangers all the way, I begin to ponder where to go."
Wu traveled to and sketched the three adjacent gorges along the Yangtze River between 1973 and 1979. He created a body of work hailing the natural beauty there.
Green Peaks along the Yangtze River, an exhibition at the National Art Museum of China running through Sept 21, shows 168 colorful paintings from Wu's Three Gorges series. These vivid landscapes, all measuring about 50 cm in length and width, present the diversity of the scenery such as waterfalls, varying cloud formations that engulfed Wushan Mountain and towering rocks.
Wu's works provide the audience a rare glimpse of the magnificent views of the Three Gorges, some of which no longer exist today.