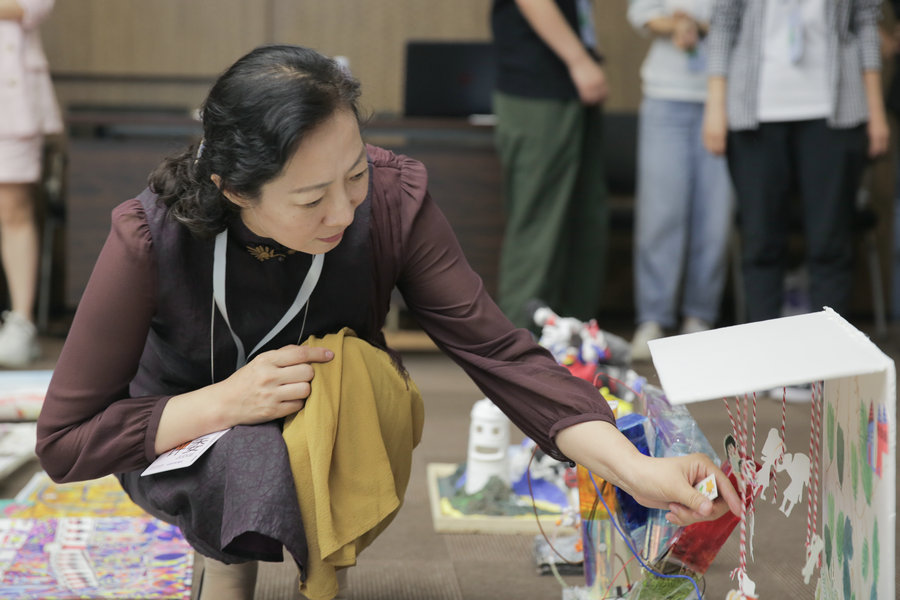 "It took me four years to paint like Raphael, but a lifetime to paint like a child." This quote by Pablo Picasso associates the ultimate goal of an artist to emulate a child's innocent, pure motivation to draw.
That creativity and imagination was valued at a competition of children's paintings and calligraphic works, jointly held by the Central Academy of Fine Arts and Luxin Charity Foundation of Shandong province.
A jury panel of 12 from various fields critiqued more than 540 works submitted from across the country at CAFA's campus in Beijing on Saturday, and awarded recipients in 12 categories of prizes including the most artistic, pioneering and visually inspired, among others.
The annual awards were launched in 2019 to encourage art education among children and early teens, promoting the role of artistic creation in creative thinking and cross-disciplinary learning.