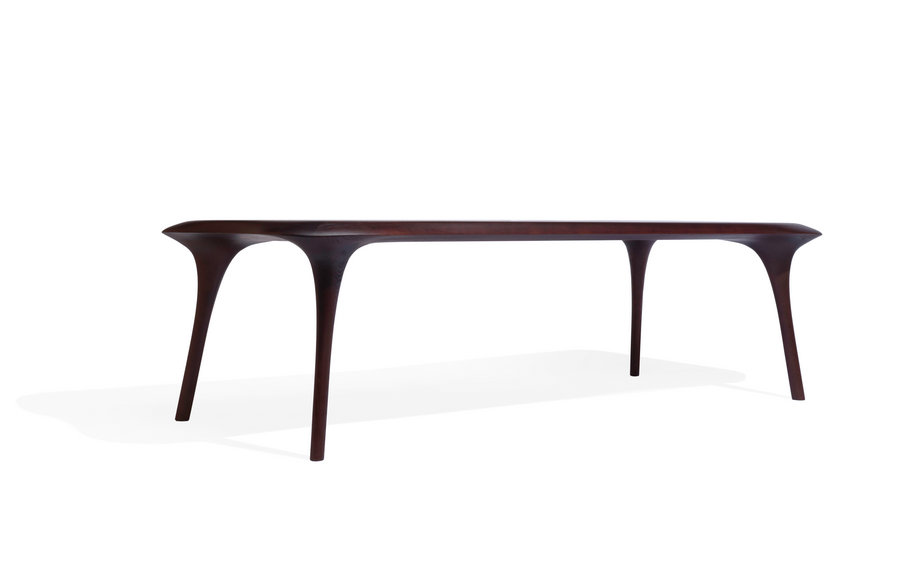 MAD Architects, founded by leading architect Ma Yansong in Beijing, is showing three designs at Milan Design Week 2021 from Sept 5 to 10.
Freedom, an installation made of metallic profiles, depicts a seabird gazing upward and ready to spread its wings and soar into the sky. It is placed at the University of Milan under a courtyard's arches. It is covered with LED strips which allow it to sparkle at night.
The work, deriving from a feeling of uncertainty in the pandemic era, represents a collective hope for reconnecting with people and society by going beyond physical and invisible limitations.
A second work is Meteor, based on a collaboration with Dior Maison to reinterpret the house's classic Medallion Chair. Ma's designs are of a sense of motion and futurism, inviting whoever sits on the chairs to transcend time and space. They are on show at the Palazzo Citterio.
The third work, Gu Table, is displayed at the Sawaya & Moroni gallery. The wood design drew inspiration from human skeletal structures, as "gu" means bones in Chinese.