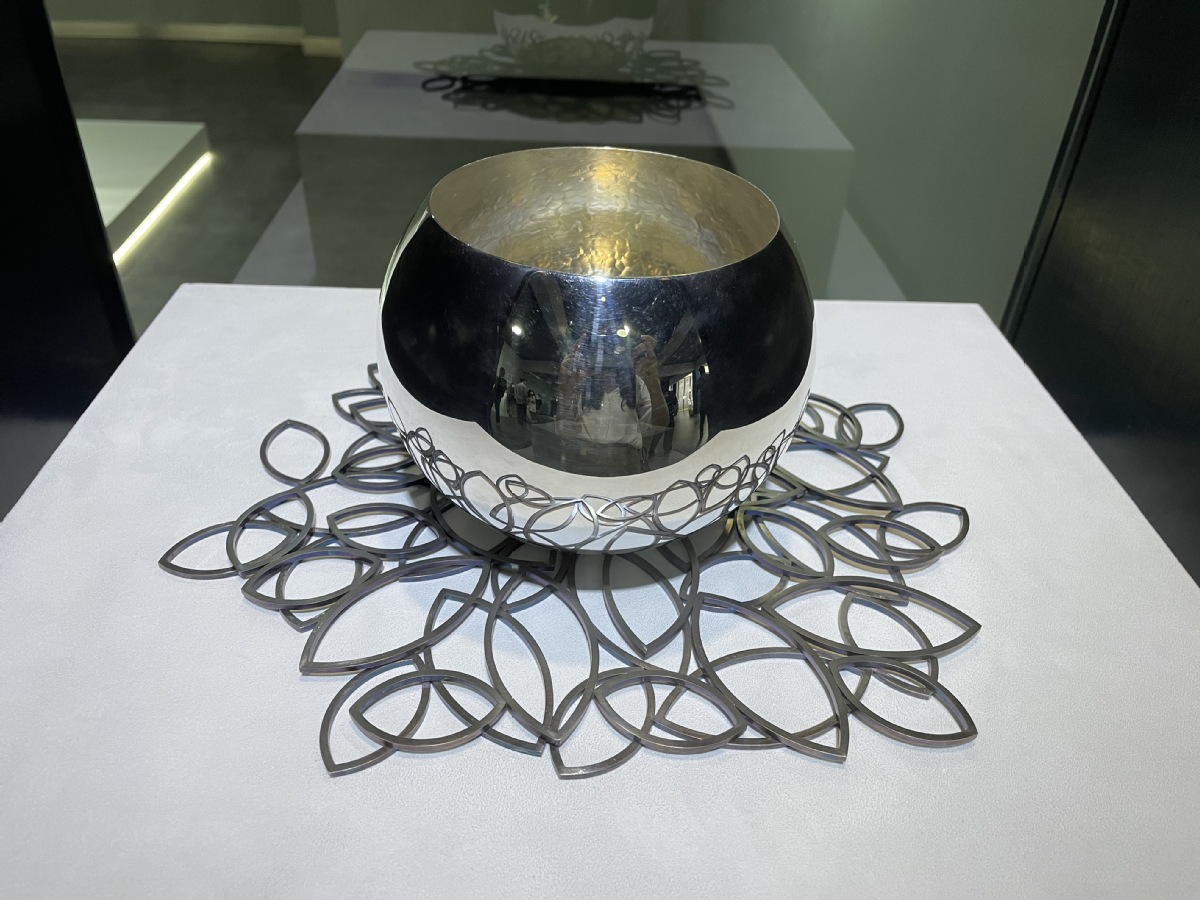 "We try to present different types of works by artists from across the word to show diversified cultures," Wang said.
Wang is a metal artist. His work The Spirit of Cultureapplies new metal techniques to traditional Chinese celadon vases. Wang attempted to produce this work many times in a Beijing factory before success.
According to Chen, a metal art scholar at Tsinghua University, metal art techniques have developed through cultural exchanges along the Silk Road.
"Chinese craftsmen used to be good at producing silk and porcelain products. Art exchanges between East and West through the Silk Road introduced metal art techniques to China. We localized these skills and now visitors can see works combining skills from both."