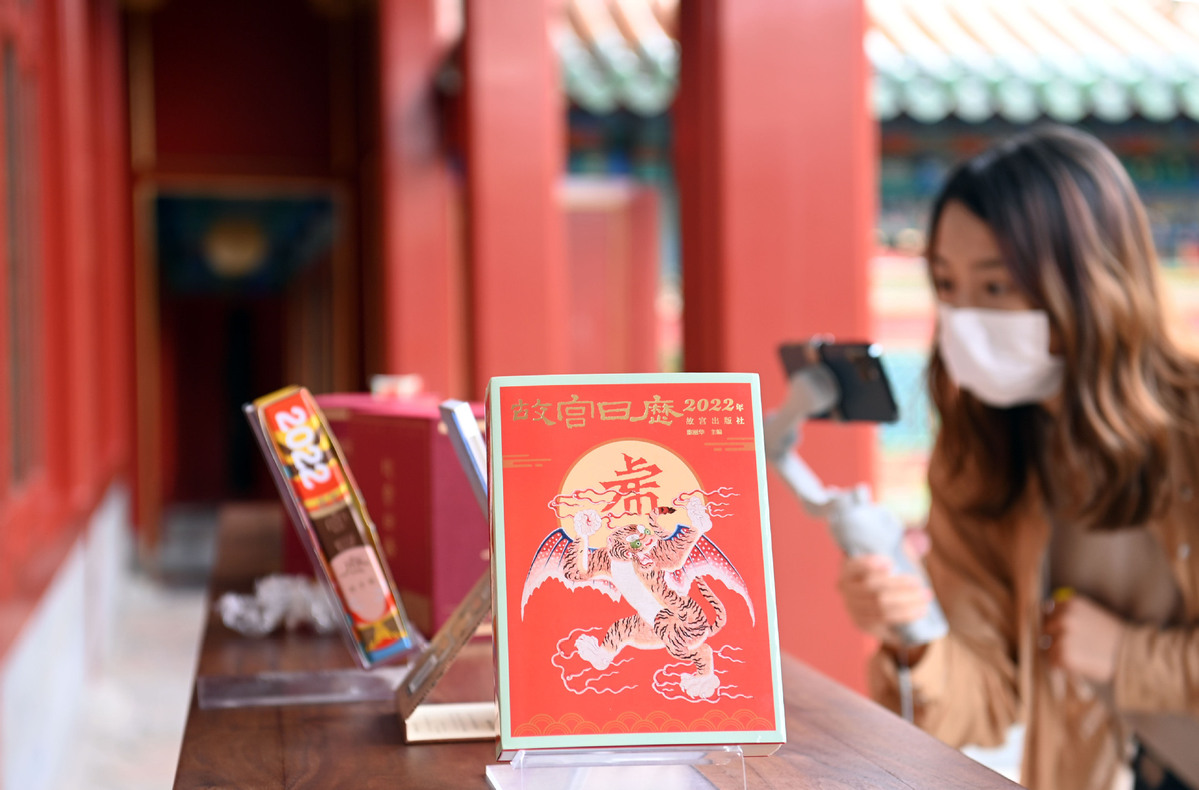 The Palace Museum, also known as the Forbidden City, released its themed calendar for the year 2022 on Monday.
The 2022 calendar is themed on the Chinese zodiac year of the tiger and 365 pieces of precious cultural relics related to the animal are included in the new publication. The featured artifacts are from different dynasties, genres and materials, some of which are about the tiger and military equipment, some about the tiger's role in riding and shooting. The rich content delivers a positive message that people should forge ahead with the vigor and vitality of the tiger.
The Palace Museum-themed calendar is an important publication to display the collections of the museum, and a vehicle to promote Chinese traditional culture.