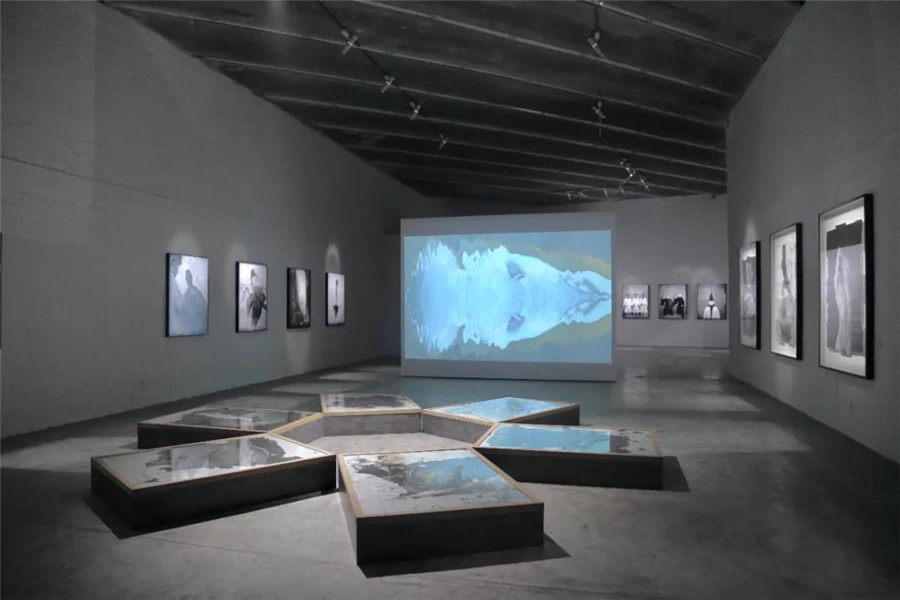 The exhibition Lingering in Time: Koo Bohnchang's Photography (1990-2021) opened at the Three Shadows Photography Art Centre in Beijing last Saturday, featuring 13 important series, including Mask, Breath, Vessel, and Gold, of the artist from the last 30 years.
Koo Bohnchang has long been active in the South Korean contemporary photography scene as a photographer and curator. This is his first solo show in China.
Koo's work has always dealt with the passage of time. He captures still and fragile moments, attempting to reveal the unseen breath of life. Since 2004, Koo has photographed traditional Korean white porcelain ceramics, in his Vessel series which highlights the simplistic beauty of Korea's cultural heritage.