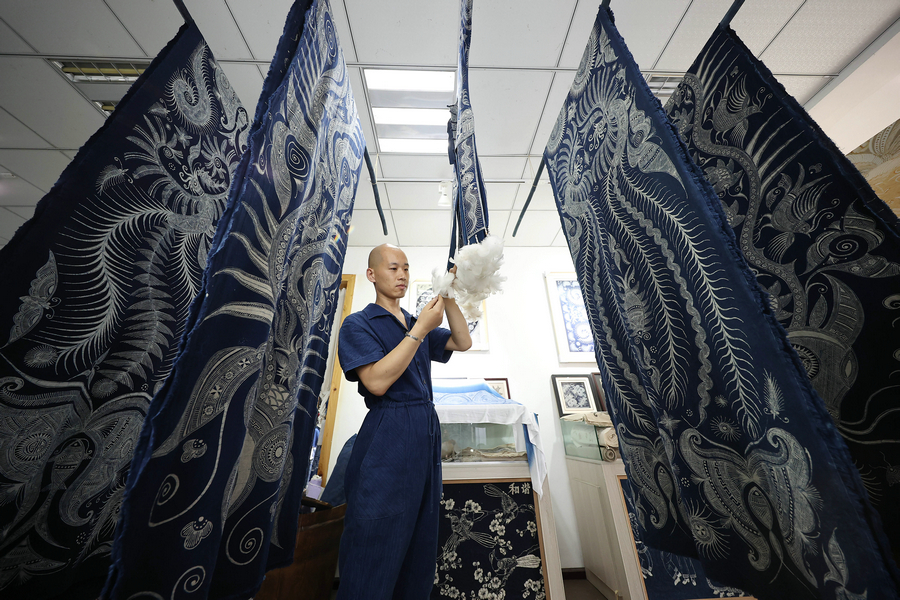 The 42-year-old designer Cheng Hao fell in love with the Miao people's wax dyeing the first time he saw it.
In 2017, he visited Danzhai county in Guizhou province, home to ethnic Miao wax dyeing. He applied the craft to his fashion designs, which he has showed at a series of runways, including Beijing International Fashion Week and London Fashion Week.
"Wax dyeing has breathed new life into my works. I want to let more people know about this heritage of the Miao people," Cheng said.