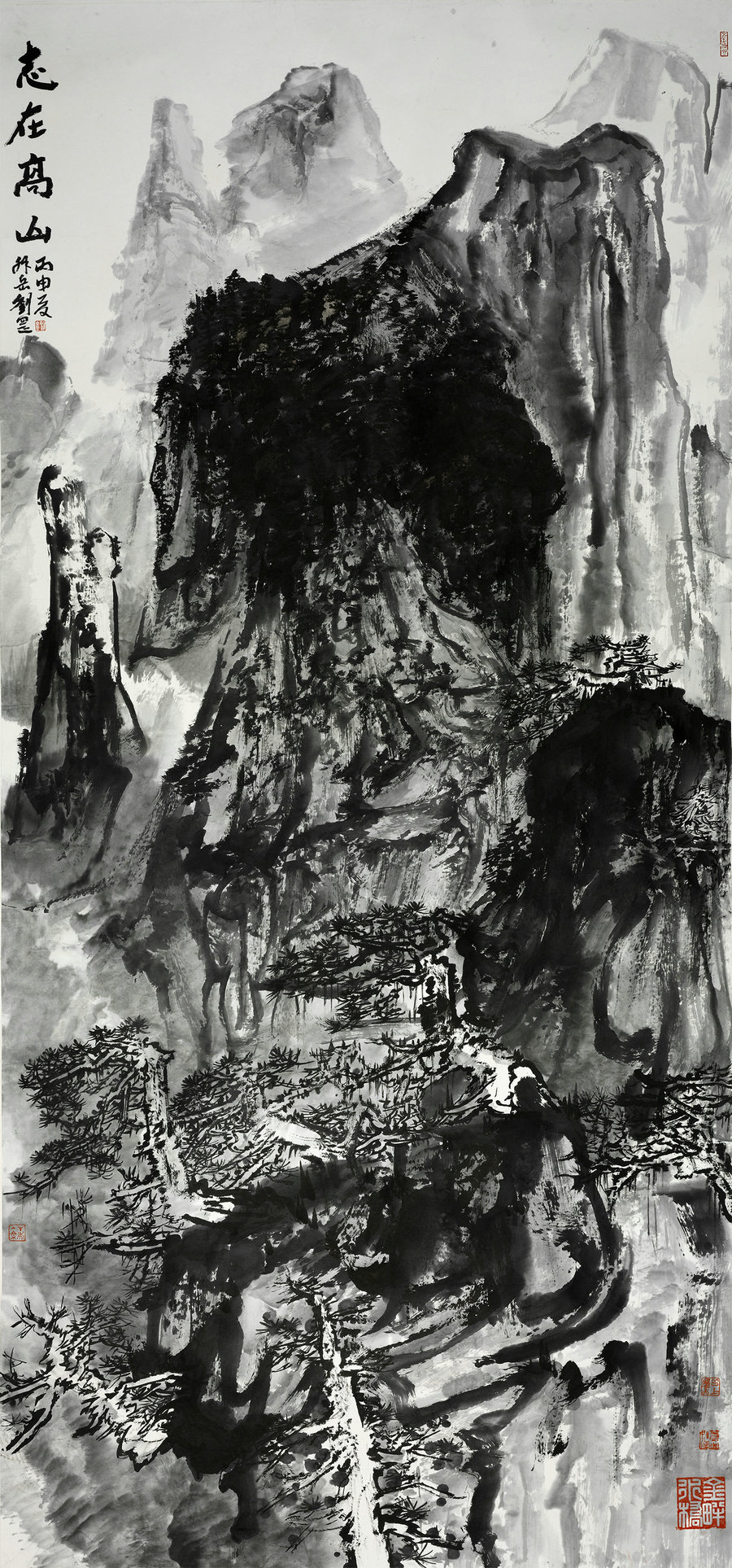 Ink artist Liu Gang hails from Shandong province whose distinctive landscape in North China has deeply influenced him, especially the scenery of Huangshan Mountain, which has shaped his vision of natural beauty and energy.
Gazing at Mountains and Waters, an exhibition at the National Art Museum of China until Aug 8, shows dozens of Liu's shuimo ink-water landscapes. The atmospheric works present the strength and vitality of famed grand mountains he visited across the country.
Liu's paintings give full expression to one renowned poetic verse: The infinite vista is formed at the peak of mountains.
The mountains under Liu's strokes are rendered with a monumental feeling, and together with the rocks, pine trees and springs in between, the subjects command a sublime view to express an awe for nature and universe.