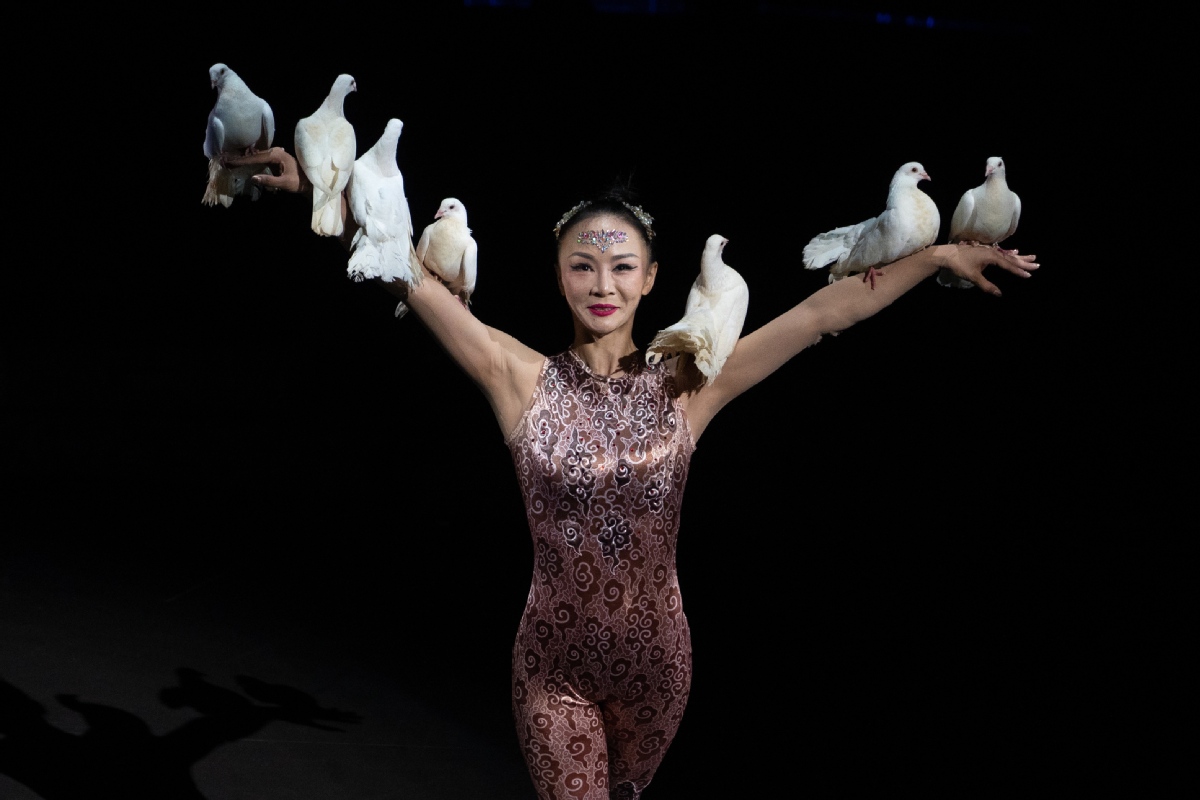 The new ERA 2 acrobatic show that started at Shanghai Circus World on July 31 features a slew of upgrades including new visual projections, costume designs and stunts.
Jointly produced by Shanghai Media Group (SMG), China Art and Entertainment Group Ltd (CAEG) and Shanghai Acrobatic Troupe, ERA has been performed 5,354 times between September 2005 and January 2020 to 5.25 million audiences. The total box office takings during this period was in excess of 650 million yuan.
The resident show has for many years been a reflection of the vibrancy of Shanghai culture, said Yu Yigang, director of Shanghai Acrobatic Troupe.
"It is time we polished this cultural brand of Shanghai and create a new acrobatic show for today's audiences from home and abroad," he said.