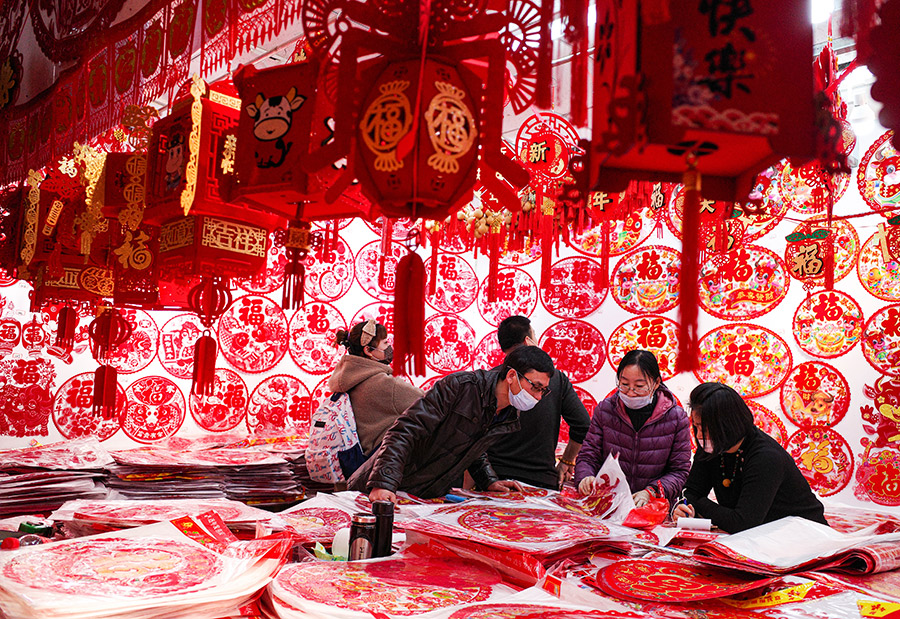 Various merchants are tailoring their unique festival offerings to accommodate a growing number of consumers as they celebrate an unusual year away from their hometowns. People across the country are now buying New Year decorations such as red lanterns and Chinese knots as the Lunar New Year approaches. Almost all decorations involved the color red and lucky images.
In order to allow those who have given up returning home for the Lunar New Year to enjoy their holiday in Beijing, public libraries, cultural centers, art galleries, museums, theaters, sports venues, parks and scenic spots will remain open with limited daily admittance and appointments. Many plan to provide Beijing citizens with discounts or free services.
Beijing's horticulturists and flower sellers have prepared more than 8.5 million plants for sale to meet public demand as many residents like to decorate their homes during the festive season. The top five plant and flower varieties in demand are succulent, potted plants, butterfly orchids, jonquils, crab cactus and cyclamen, accounting for 80 percent of the total output of the 8.5 million to be sold. Beijing will also issue shopping coupons for residents who choose to stay in the capital during the holiday. In addition, mobile phone users in Beijing will be eligible to receive 20G free data packages for use in the city during the festival. The telecom companies will contact customers regarding the details.