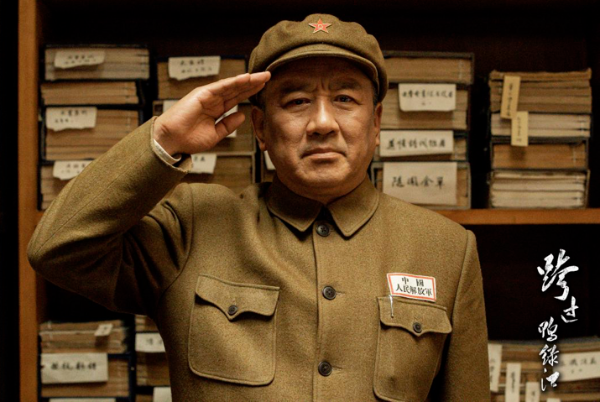 A scene in the war-themed TV series. [Photo provided to China Daily]
Seventy years ago, the Chinese People's Volunteers crossed the Yalu River, which is on the border between China and Korea, to assist the Korean people in the war against US aggression.
Kua Guo Ya Lu Jiang (Going Across the Yalu River), a TV series named after the milestone moment in modern history, aired on China Central Television's flagship channel CCTV-1 on Sunday night, bringing viewers back to revisit the turbulent period.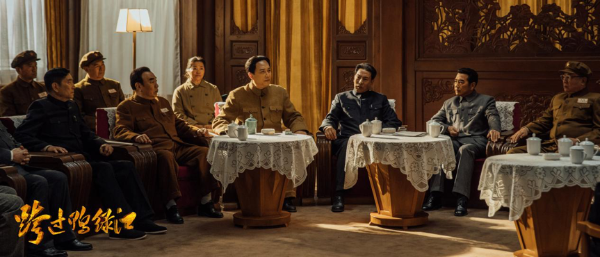 A still image of the TV series Kua Guo Ya Lu Jiang. [Photo provided to China Daily]
With Wang Yan serving as the chief producer, the TV series is led by veteran actors Tang Guoqiang and Ding Yongdai, as well as a number of established performers, including Sun Weimin, Wang Zhifei, Liu Zhibing and Yao Gang.
As the first of its kind, the epic drama takes a panoramic look of the war, which took place between 1950 and 1953, depicting many real-life figures among Chinese leaders, like Mao Zedong, Zhou Enlai and Deng Xiaoping, to fearless war heroes, such as Huang Jiguang, Qiu Shaoyun and Yang Gensi.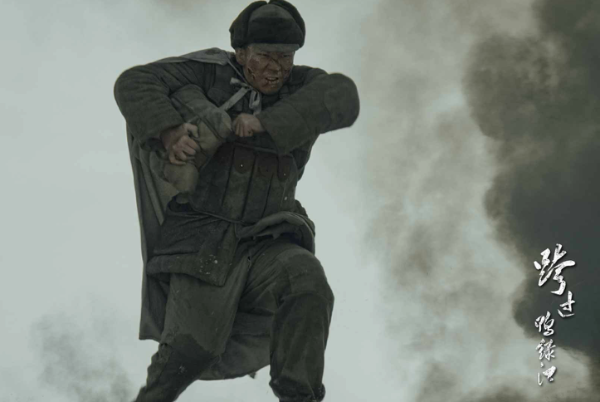 Still image of the epic drama Kua Guo Ya Lu Jiang. [Photo provided to China Daily]
The Battle on Shangganling Mountain, also known as the Battle of Triangle Hill, was one of the bloodiest conflicts during the war, which is also featured in the TV series. To recreate the battle as true as possible, the crew – with  a 500-member cinematic art department -- prepared more than a month to create the setting and props. They built four -life-size prop airplanes, and nine replicas of tank and armored vehicles, as well as more than 1,000 prop guns. The crew also built sets representing seats of political power -  Zhongnanhai, the Moscow Kremlin and White House.
Shooting took more than 100 days, with the cast and crew traveling to five cities and provinces, including Beijing, Tianjin and Northeast China's Heilongjiang province, recruiting nearly 400 actors and more than 40,000 extras.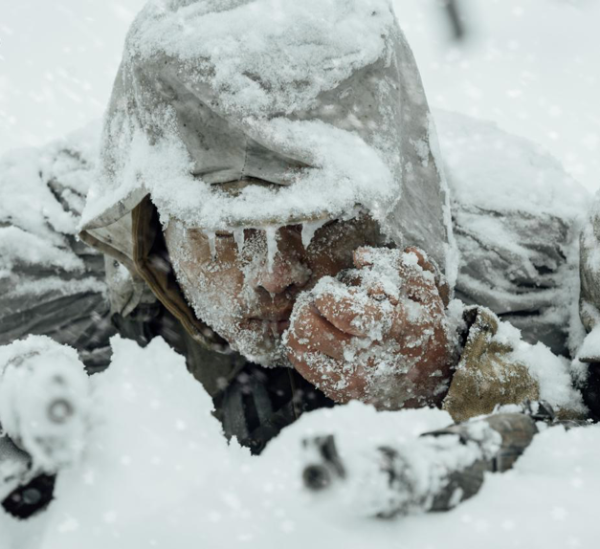 Still image of the epic drama. [Photo provided to China Daily]