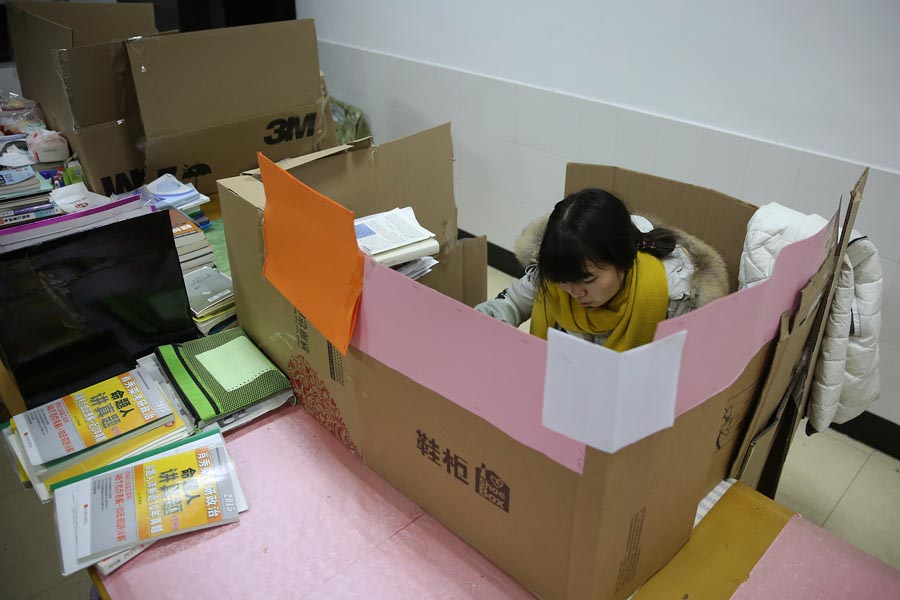 Shi Qi from the School of Chemical Engineering at Anqing Normal University presses her legs to stay awake while going over her study notes. [Photo by Chen Dong/for China Daily]
Among the 121 top level universities, 105 all have expanded enrollment to varying degrees, and 15 universities have added 1,000 admissions.
In 2020, the enrollment of graduate students will be expanded to 189,000 with a focus on majors catering to the national strategy and social emergency response, especially on clinical medicine, public health, integrated circuits and artificial intelligence. An orientation shift is identified with more emphasis on professional training rather than academic research.