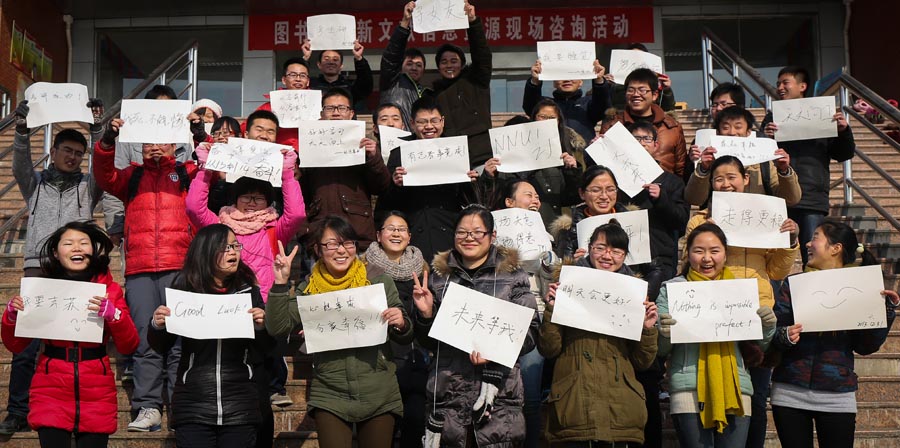 A group of postgraduate candidates at Anqing Normal University, Anhui province, write their New Year greetings. They wish to be admitted by their dream schools, Dec 31, 2013. [Photo by Chen Dong/for China Daily]
More than 3.77 million college students across the country walk into the 2021 national postgraduate entrance examination this weekend. Compared with the 3.4 million registration in 2020, this year saw a surge of 370,000 more candidates, a year-on-year increase by 10.88 percent.
According to the 2020 National Research Recruitment Survey Report by EOL, China's major education portal, the main motivation for college students to choose the postgraduate entrance examination is to improve their core competitiveness in employment and achieve higher academic standards. In the past five years, the number of applicants has grown at a much faster rate than the number of graduate admissions. The admissions process has become increasingly competitive.