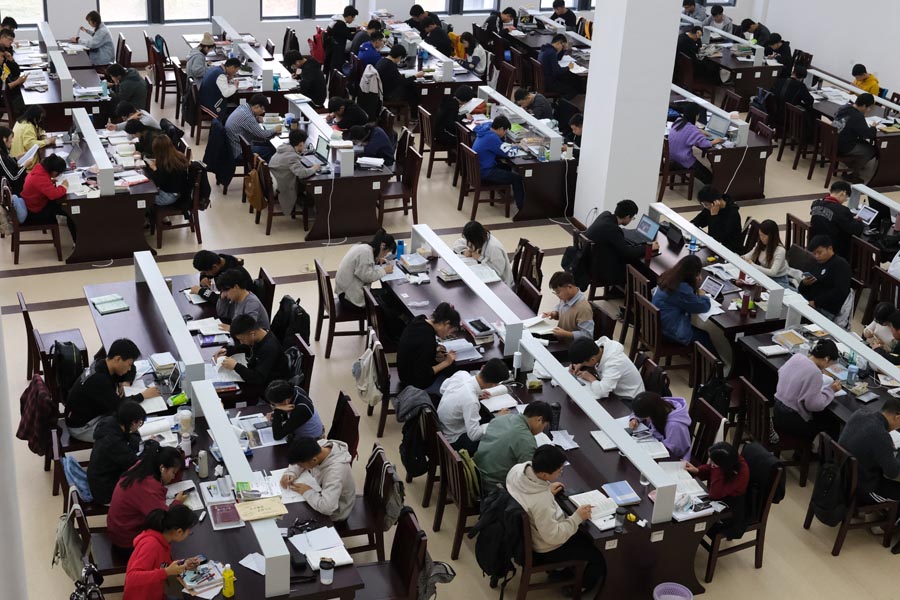 At a university library in Zhengzhou, Henan, students prepare for the entrance exam. [Photo by Chen Dong/for China Daily]
Postgraduate education functions as a talent reservoir and employment buffer. A moderate expansion of postgraduate enrollment not only can alleviate the pressure of employment caused by the epidemic, but also help place high-level talents in storage for future economic development.
In a recent survey conducted by Yanzhao, an online research institution dedicated to postgraduate programs, 39.96 percent of the respondents take the postgraduate entrance examination for personal development and employment prospects. They hope to enhance their competitiveness in the job market, and obtain a higher society status through postgraduate studies. It is precisely under the increasingly stricter postgraduate training management system, students who can successfully graduate can make their resumes stand out.