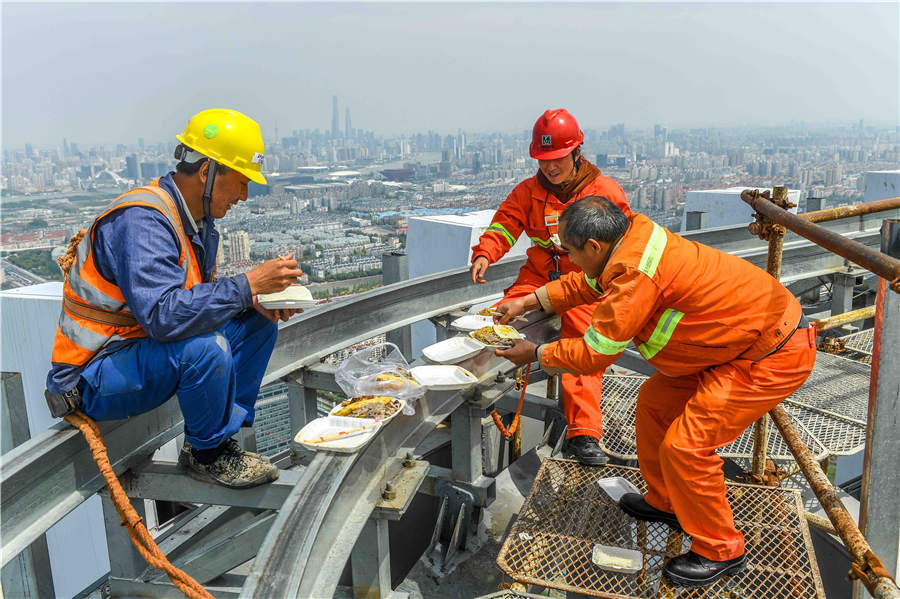 Hu Zhimin takes advantage of the work break to take pictures for the workers.on Gao Shang Domain. [Photo by Hu Zhimin/For China Daily]
Today, Shanghai has become one of the most dazzling cities on the west coast of the Pacific Ocean. Modernization has made the city more attractive than ever, and the city has made people's lives more and more exciting. For me, a person who witnesses and records the changes of the times is fortunate. As long as there is a spirit of perseverance and innovation, all efforts will be full of vitality. With the cloud as my company, I am looking for new landmarks in the city between the sky and the earth; together with the focus, I am seeking new memories of the times in every inch.
The photographer's narrative is translated by Zhang Lei.