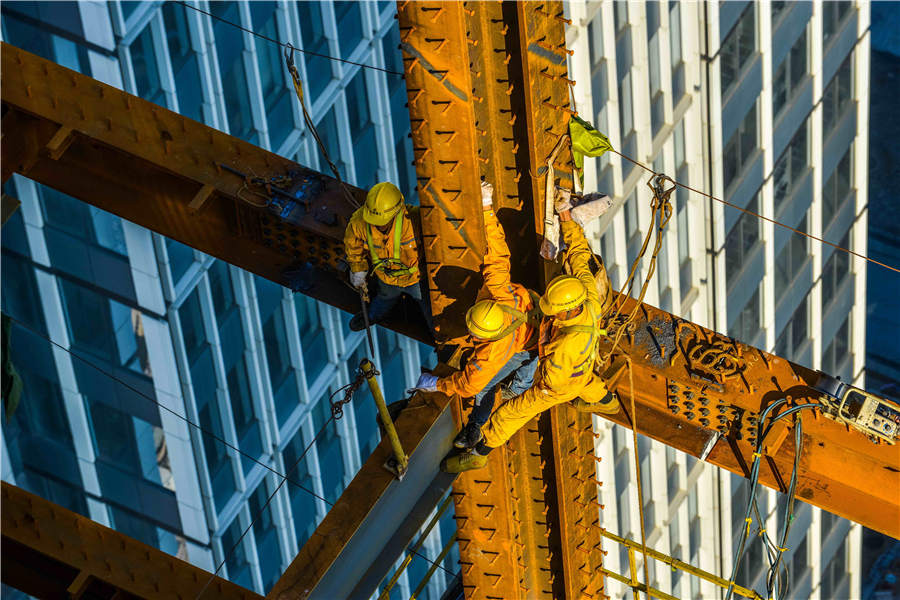 Outer steel frame installation on Gao Shang Domain (51 storeys, 280 meters high), Tongchuan Road, Putuo district, Shanghai. [Photo by Hu Zhimin/For China Daily]
Of course, concentration alone is not the guarantee of quality photos, but sincerity and perseverance are needed to capture the simplicity and sincerity of these city builders. Among the selected photos, the photographing experience at the construction site of the Qiantan Center Building in Shanghai Pudong Free Trade Zone touched me very much deep.
At the beginning of the filming, the workers often asked me to leave for reasons such as affecting their work. I used my professional knowledge as a national registered supervision engineer with more than 20 years of experience to discuss with them the various issues encountered in construction and installation operations. They also provided reasonable suggestions many times to help solve some small problems on the spot.