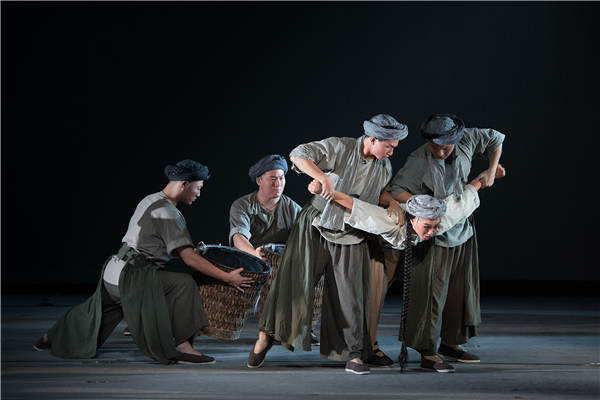 On the opening day of the Chinese Opera Gala, the Xiamen Gezai Opera Research Center performs a live Gezai Opera Overseas Correspondence. [Photo by Zou Zhaoqun/For China Daily]
A cultural feast demonstrates the whole diversity and development of traditional art.
The 2020 Chinese Opera Gala (Kunshan) opened in Kunshan, East China's Jiangsu province, the birthplace of Kunqu Opera, on Oct 11. Over the coming month, 129 highlights from 116 Chinese operas from across the country will be staged in Kunshan.
Li Qun, vice-minister of the Ministry of Culture and Tourism, said in his opening speech that this year marks the end of the 13th Five-Year Plan and the completion of a well-off society in all respects. The gala creates a vibrant artistic atmosphere amidst the decisive victory in an all-round well-off society. He hopes that the majority of literary and art workers will create more excellent works.
On the opening day, the Xiamen Gezai Opera Research Center performed a live Gezai Opera Overseas Correspondence. This sees artists recreate the correspondence between overseas Chinese and their hometown in the early years of their absence.
Gezai Opera, also known as Xiang Opera, is among the first batch of national intangible cultural heritages, which are widely popular in Fujian province, Taiwan and in overseas Chinese settlements. The correspondence invokes nostalgia and symbolizes the dreams and anxieties of overseas Chinese from southern Fujian.
The Hubei Provincial Department of Culture and Tourism organized a total of seven Hubei local opera highlights, including the Yun Opera The Legend of the White Snake.
This is one of the four major folk love legends. It is the love story between male human Xu Xian and female snake spirit Bai Suzhen.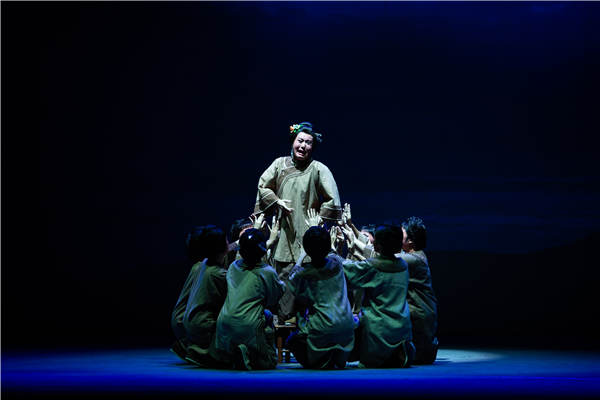 On the opening day of the Chinese Opera Gala, the Xiamen Gezai Opera Research Center performs a live Gezai Opera Overseas Correspondence. [Photo by Zou Zhaoqun/For China Daily]