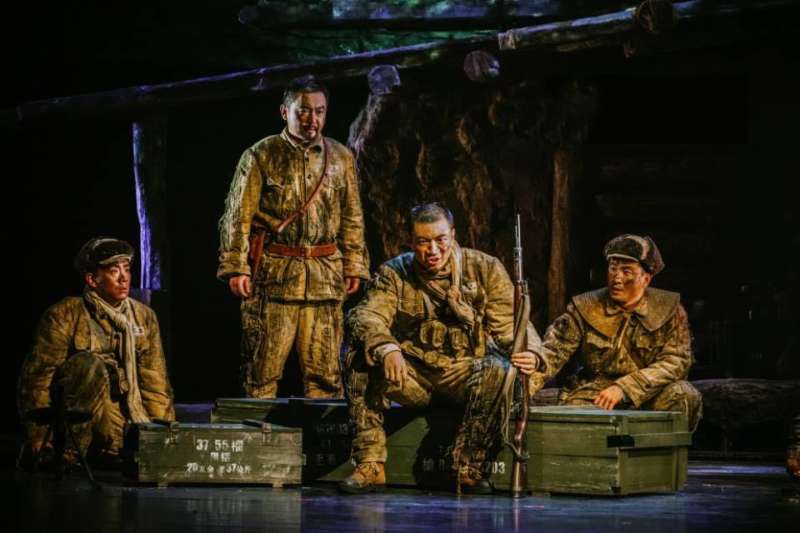 A scene from the play  Battle of Triangle Hill. [Photo provided to China Daily]
Marking the 70th anniversary of the Chinese People's Volunteer Army joining the War to Resist US Aggression and Aid Korea (1950-53), a Chinese play, titled Battle of Triangle Hill, known in Chinese as Shangganling, is touring nationwide.
Since its premiere on Oct 1 in Shanghai, the play has been staged in five cities -  Hangzhou, Suzhou and Qingdao. It will visit more cities, such as Tangshan, Hefei, Taiyuan and Tianjin this year.
Co-produced by Mailive, a theater company under the ticketing platform Damai, the play, directed by Li Ren from National Theatre of China, tells the story based on real events that happened during the Battle of Triangle Hill in 1952. Veteran Chinese actor-director Huang Hong wrote the script and plays the leading role.
In 1956, a movie based on the Battle of Triangle Hill premiered in China and became a classic. One of the songs featured in the movie was titled My Homeland and was performed by Guo Lanying. In the play, Chinese singer Ayanga performs a new version of the song.