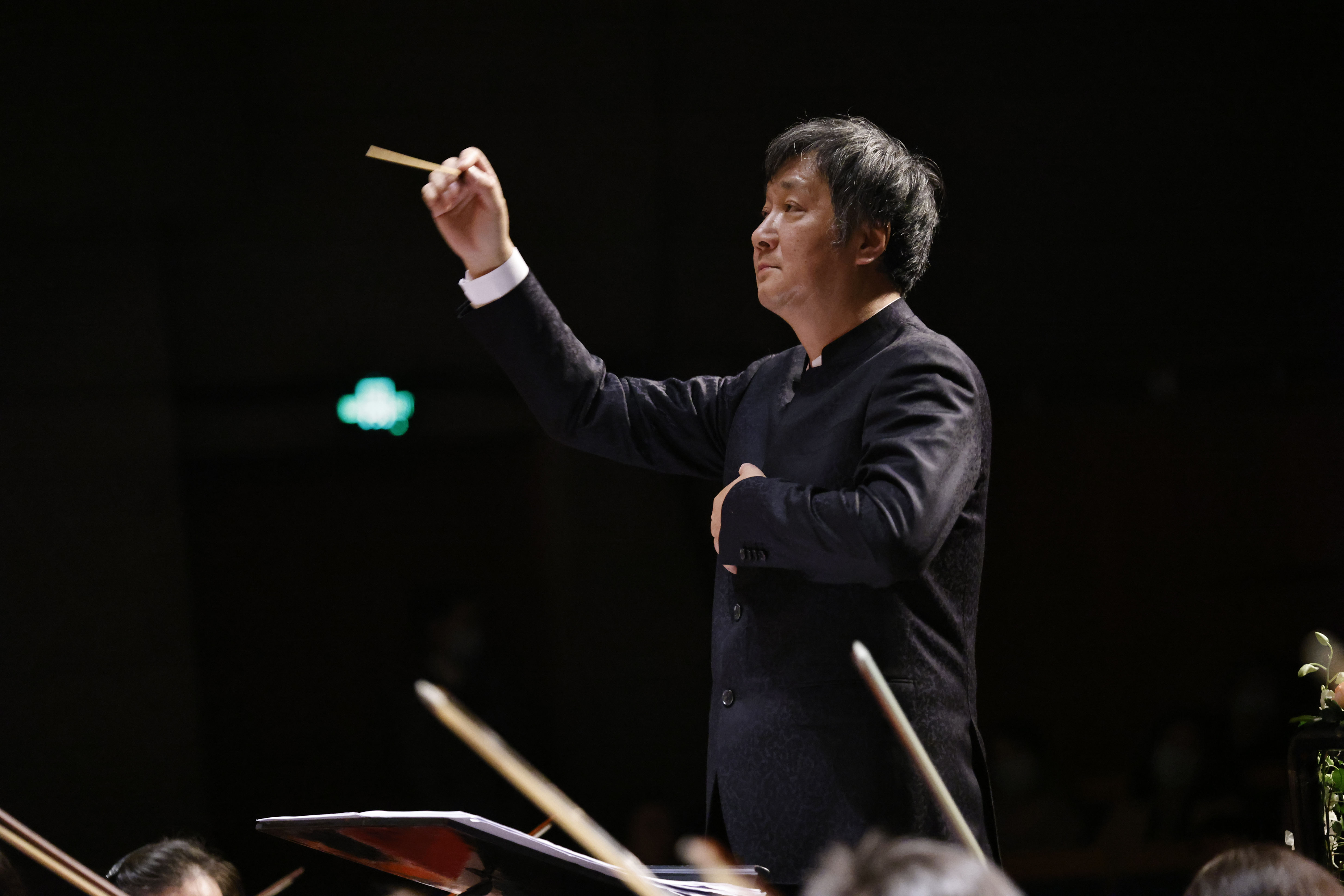 This year's Beijing Music Festival raises its curtain with the world premiere of Dedicated to 2020 under the baton of Zou Ye. The symphony is a tribute to people whose lives have been affected by the COVID-19 pandemic.[Photo provided to China Daily]
On Friday, the day before the opening concert in Beijing, the three musicians met in person for the first time since the outbreak.
Zou says he was inspired by stories of people in his native city. A memorable news item from earlier this year featured a coronavirus patient, 87, watching the sunset with his doctor in Wuhan.
The patient, Wang Xin, who was a violinist with the Wuhan Philharmonic Orchestra, was admitted to Renmin Hospital of Wuhan University on Feb 11 and had been cared for by medical teams from Shanghai and Sichuan province that went to Hubei to support the province during the outbreak. A photo of Wang watching the sunset went viral, inspiring Zou.
The composer wrote a violin concerto as the seventh chapter in Dedicated to 2020.
"Writing the piece was an experience that we will never forget. It went beyond music and we witnessed a different kind of shared journey," says Fang.
Zhang Shouzhong, director of the Wuhan Philharmonic Orchestra, says over 80 musicians from the orchestra joined the performance as they wanted to express gratitude to those who helped Wuhan and to express sorrow for those who lost their family members and friends.
"When the outbreak hit the city, our musicians became volunteers to help local communities," he says, adding that the first online concert by Wuhan Philharmonic on May 28 attracted over 9 million viewers. "Music has united us."