As China moves ever closer to its goal eliminating poverty throughout the country, photographers capture the ongoing effort being made to ensure success.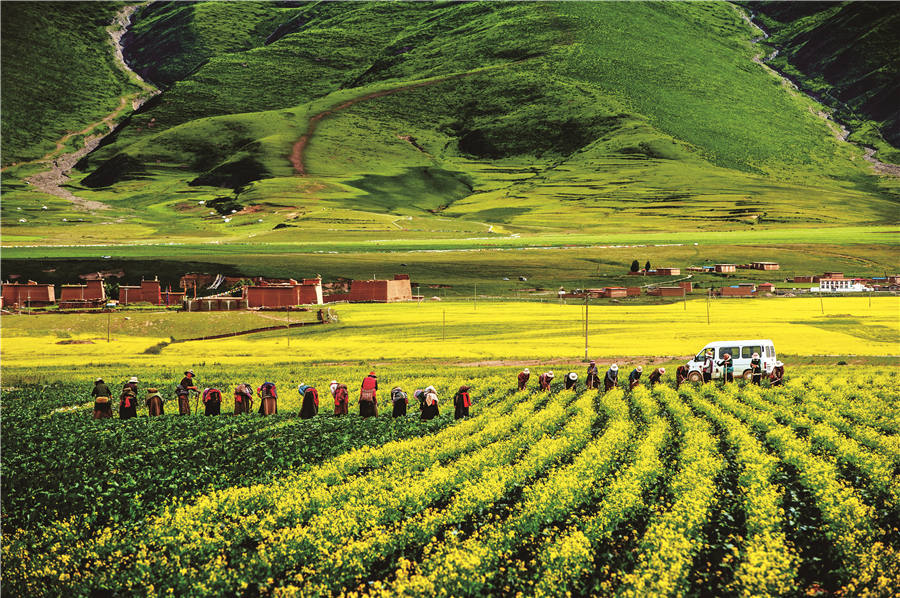 Villagers work in the fields in Aba Tibetan and Qiang autonomous prefecture in Sichuan province on July 16, 2016. They have increased output by improving crop cultivation techniques with the help of poverty alleviation officials. [Photo by Zhao Yuanping/For China Daily]
As China hopes to complete the building of a moderately prosperous society in all respects at the end of this year, President Xi Jinping has noted that there are areas of weakness in realizing this goal. President Xi said that eradicating poverty is one of the main tasks required to fix these weak links, emphasizing that the focus should be on areas of extreme poverty. He urged the prioritizing of efforts to ensure safe housing, compulsory education and basic medical care for the rural poor, adding that effective measures should be taken to guard against a return to poverty.
Poverty eradication is a common challenge facing the world. At present, nearly 700 million people worldwide still live in extreme poverty. Poverty reduction efforts are further challenged by the continued spread of COVID-19 throughout the world, and it is estimated that 70-100 million people worldwide could fall into extreme poverty again due to the pandemic. In this context, it is particularly necessary to implement effective policies and measures to relieve the plight of the impoverished.