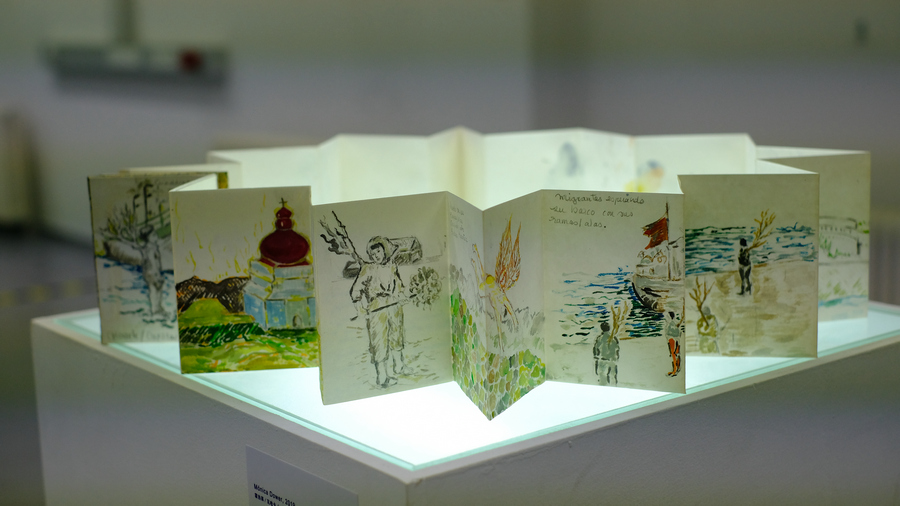 Mónica Dower's Chorzele/Oaxaca is on show. [Photo by Yang Xiaoyu/chinadaily.com.cn]
The second part of the exhibition features nine short videos, all no longer than five minutes, projected on the wall and played in a loop.
Created by prestigious female video artists, the pieces "revolve around how people's identity determines their perception of the world", according to Ross.
Ross brought to the show two of her own videos, Hand Lines 3: Sharpless and This Journey is Not a Cage, which tell of "the decision of cutting my hair to get rid of heavy issues and be determined to not get caught in a cage."
"I hope these videos will give the Chinese audience a glimpse of our reality as Mexican women, or just as women, with our worries, fears and joys," the curator said.