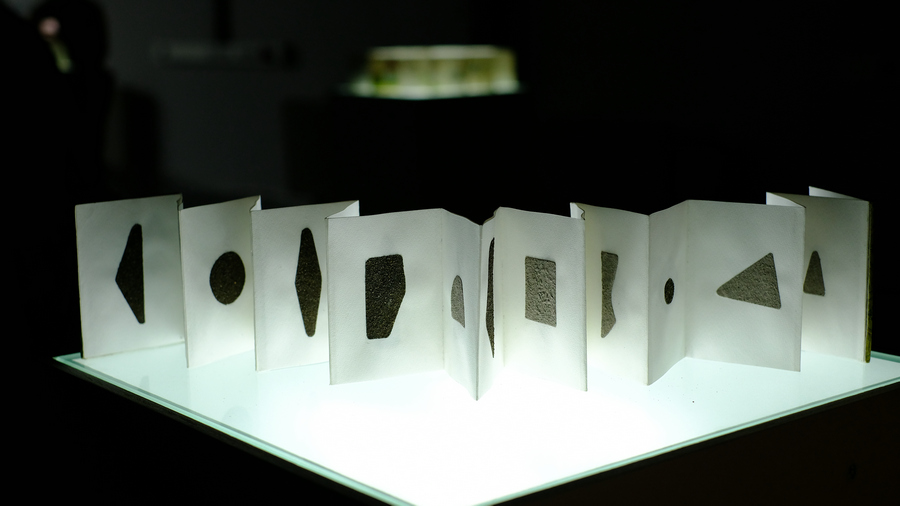 Jeannette Betancourt's Trace is on show. [Photo by Yang Xiaoyu/chinadaily.com.cn]
Painted, cut, stamped, or collaged with natural materials such as leaves and dust, the notebooks "were used as canvas by Mexican artists with their own techniques and aesthetical interest, to start a dialogue between our two cultures," the curator told China Daily Website.
Aside from Norena's Portable Garden, Jeannette Betancourt used a notebook as a medium to show the traces of dust she collected from the heavily polluted air in Mexico City and Puerto Rico's Penuelas.
Monica Dower turned a notebook into a series of drawings. The work chronicles her grandfather's journey from Europe to Oaxaca, Mexico in the 1920s and her decision to stay there for the love of the famous Tule tree, which has the stoutest trunk in the world.