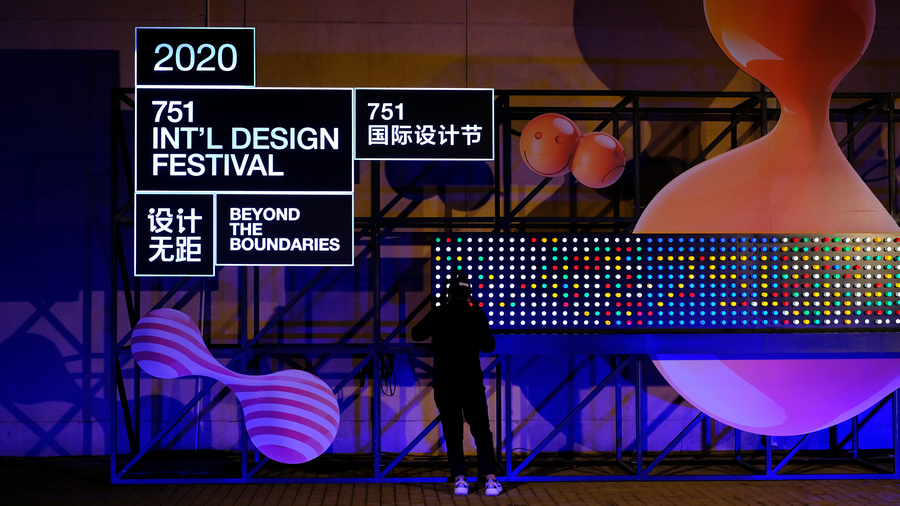 The 10th International Design Festival opened Friday at 751 D-Park in Beijing. [Photo by Yang Xiaoyu/chinadaily.com.cn]
Featuring 15 Mexican contemporary artists, the exhibition comprises two parts – nine pieces based on Chinese-style notebooks and nine short videos produced by female artists, said Elizabeth Ross, show curator and a participant herself.
When paying her second visit to China in 2018, the curator bought a pile of Chinese notebooks at an art material shop in downtown Beijing as souvenirs for her artist friends back home.
"Afterwards, I thought it would be just a good idea to propose them to work on them," said Ross, who then included their re-creations in Crossing the Bridge, a Mexico-China contemporary art exhibition held in 2019 in Mexico City.