China's Best Museum Exhibitions of 2019 Awards were unveiled recently. Twenty-nine winners distinguish themselves in five categories. The annual event, dubbed the Oscar Awards in China's cultural relics realm, has now completed its 17th run since its inception in 1997, receiving 114 applications from various types of museums.
The winning exhibitions cover a wide range of themes, including art, science, history, natural history, and modern revolutionary history, and offer various perspectives on and interpretations of artistic, historical, or scientific collections. Notably, two categories of awards are dedicated to international joint exhibitions to promote cross-cultural understandings between China and the rest of the world.
The Painted Screen: Past and Future
画屏:传统与未来
Dates: Sep6 - Dec 6, 2019
Location: Suzhou Museum, Suzhou city, Jiangsu province
Organized by Suzhou Museum and curated by Wu Hung, an art history professor with the University of Chicago, the exhibition was China's first large display of painted screens.
In ancient China, painted screens were an important painting format and also a piece of furniture widely used to partition off building space as well as decorate houses.
Screens displayed in the exhibition gallery [Photo provided to chinadaily.com.cn]
The exhibition juxtaposed modern and past, focusing on the unique art format of the painted screen. In the ancient part of the exhibition, 93 exhibits fell into three units themed on Screens and Ritual Space, Painted Screens, and Paintings Depicting Screens. Items on display included unearthed objects, furniture, architectural components, and traditional Chinese paintings.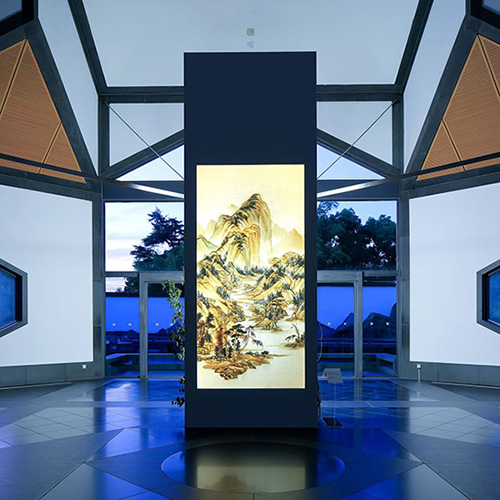 An installation in the form of a painted screen is displayed in the gallery. [Photo provided to chinadaily.com.cn]
Ten of the exhibits werefrom Suzhou Museum's collection and 83 antiques were on loan from 18 domestic and foreign museums, such as the Palace Museum, Shanghai Museum, and Nanjing Museum, and the Nelson-Atkins Museum of Art, Art Institute of Chicago, and Museum of Fine Arts, Boston.
In the modern part, 14 groups of art works created by nine contemporary artists were displayed, including ink paintings, sculptures, installations, photography and behavioral art.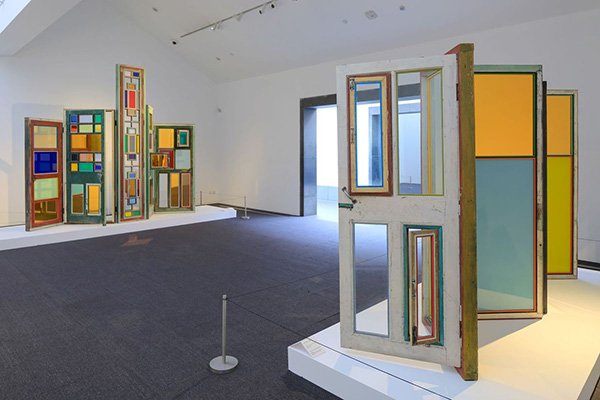 Art works created by contemporary artists in the gallery [Photo provided to chinadaily.com.cn]
Suzhou Museum also provided online resources to the public. A symposium on painted screen and art appreciation courses were held during the exhibition.
To learn more about the winning exhibitions, please visit http://govt.chinadaily.com.cn/topics/cultureandarts/chinamuseumexhibitions/