China's Best Museum Exhibitions of 2019 Awards were unveiled recently. Twenty-nine winners distinguish themselves in five categories. The annual event, dubbed the Oscar Awards in China's cultural relics realm, has now completed its 17th run since its inception in 1997, receiving 114 applications from various types of museums.
The winning exhibitions cover a wide range of themes, including art, science, history, natural history, and modern revolutionary history, and offer various perspectives on and interpretations of artistic, historical, or scientific collections. Notably, two categories of awards are dedicated to international joint exhibitions to promote cross-cultural understandings between China and the rest of the world.
Colorful Guizhou
多彩贵州——民族文化陈列
From Sept 30, 2017
Location: Guizhou Provincial Museum, Guiyang city, Guizhou province
Guizhou, a multi-ethnic province, is home to Miao, Bouyei, Dong, Sui, and Yi ethnic groups. The collection of the Guizhou Provincial Museum reflects this unique characteristic.
The exhibition takes the theory of cultural inclusion as its guiding principle. To display each culture's structure and functionality, it is divided into three parts. Each part is based on the daily lives of a particular ethnic group, and takes ethnic culture as the display subject.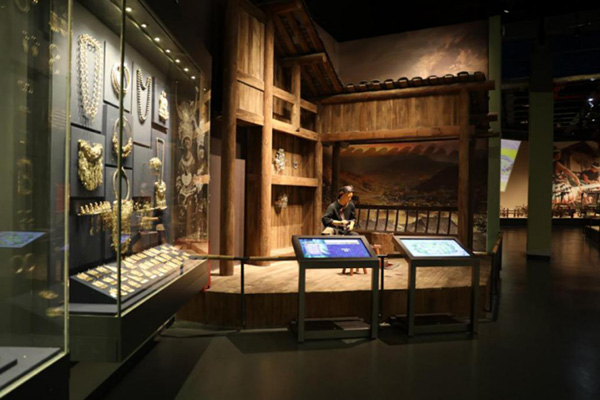 Wax figure of a Miao villager working on traditional handicrafts [Photo provided to chinadaily.com.cn]
Through a complete and systematic display of cultural matters closely related to the daily lives of people of various ethnic groups, it demonstrates the harmonious relationship between people and ecology, individuals and society, and different ethnic groups in the province's traditional indigenous culture.
The design rationally uses spacious exhibition halls and employs restored scenes, video, audio, holographic projection, three-dimensional animation, multimedia interaction and other methods to turn static indigenous cultural relics into vivid, intuitive, dynamic, and engaging displays.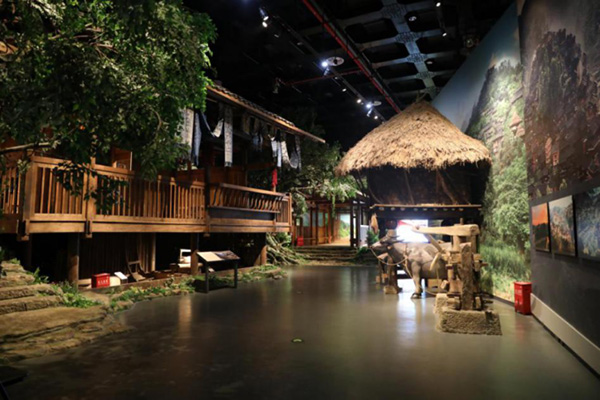 Restored folk residence in Guizhou [Photo provided to chinadaily.com.cn]
The exhibition goes to great lengths to realize its interaction with the "World Writ Large" and organically integrates the indigenous relics and culture with the traditional villages, ecological museums, and intangible cultural heritages in the local mountains and rivers of Guizhou. In particular it makes the cultural heritage site a borderless exhibition space, with cultural heritage inheritors on hand to participate.
It also shows tens of thousands of ethnic cultural relics collected since the 1950s, including fine forged silver ornaments and such exquisite textile works as silk embroidery, batik, and cross-stitch embroidery.
To learn more about the winning exhibitions, please visit http://govt.chinadaily.com.cn/topics/cultureandarts/chinamuseumexhibitions/