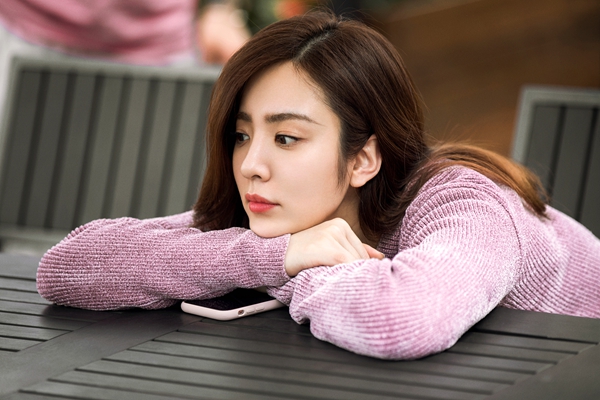 Wang Xiaochen.[Photo provided to China Daily]
Love is not rational. It can strike at the most unexpected times and be all consuming. The exact opposite is not rational either. "Gamophobia" is a fear of commitment, particularly marriage. The person suffering from such a fear may even actually love another but when they say they love you and are ready to tie the knot, an intense dislike takes over.
Still Not Enough, a 46-episode TV series starring A-list actor Han Geng and actress Wang Xiaochen, addresses this quandary and highlights the fear of commitment. It has struck a chord with many viewers.
Since the drama was first broadcast on Jan 5, it has garnered over 360 million "clicks" online and has been ranked as one of the highest viewed dramas on provincial broadcasters Zhejiang Satellite Television and Jiangsu Satellite Television.
With the script penned by Huo Xin, a writer known for hit romances such as Cherish Our Love Forever, the series recounts events surrounding the unexpected meeting of a company downsizing specialist and his old flame, an employee that his client firm plans to fire.
The two, as the saying goes, have a history. Played by Han, the protagonist mysteriously "disappeared" just before their wedding ceremony five years previously. The plotline unfolds as the man's secret is unraveled: He witnessed first hand the quarrels and conflicts between his separated parents during his childhood and consequently he has secretly lived in fear of marriage and commitment.
Shot over four months mostly in Shenzhen, Guangdong province, and Krabi Island in southern Thailand, the series has also been released in some Southeast Asian countries and on the streaming platform YouTube.
Liu Sisi, chief producer of the series, recalls that most members of her production team were able to relate to the story written by scriptwriter Huo.
"I know some friends and colleagues who hesitated to get married because they are worried about the uncertainty of the future and the stress of supporting a family," says Liu.