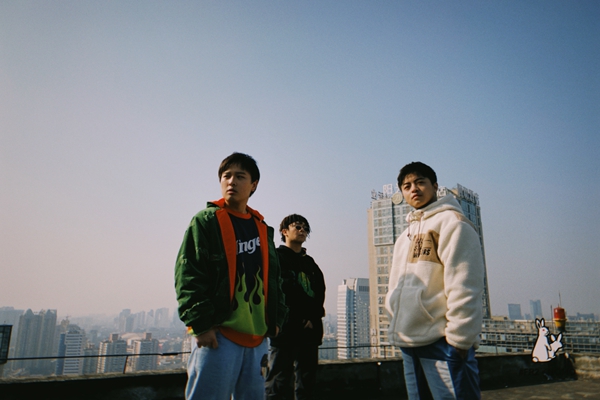 The rap group from Sichuan province released Wuhan, Stay Strong-their first song this year-to cheer people up and bolster the spirit of Chinese people, especially those in Wuhan, Hubei province.[Photo provided to China Daily]
Musicians pay tribute to the spirit and endurance of the city, Chen Nan reports.
The coronavirus outbreak has disrupted lives. Rapper Li Yijie wants to cheer people up and bolster their spirits, especially those who are from Wuhan, Central China's Hubei province, the center of the outbreak, with his latest song, Wuhan, Stay Strong.
A member of a rap group from Chengdu, Southwest China's Sichuan province, CD Rev, or Chengdu Revolution, Li, whose stage name is Pissy, wrote the song within a few hours during the afternoon of Jan 27 at his home in Chengdu.
After being released by People's Daily via its Sina Weibo platform, a popular social media platform in China, on Jan 29, the video of the song has been viewed nearly 10 million times. The three-member hip-hop group also has about 100,000 followers on Sina Weibo.
The song starts with a patient expressing his gratitude to the doctors and nurses who treated him in the hospital. The lyrics go: "When disaster befalls the entire world, anxiety clouds our minds. Lots of voices make you confused and fear makes you weak. Remember to pull yourself together and believe in kindness. White angels do their best to guard our lives and there are many people working so hard to contribute…We are together; do not give up."