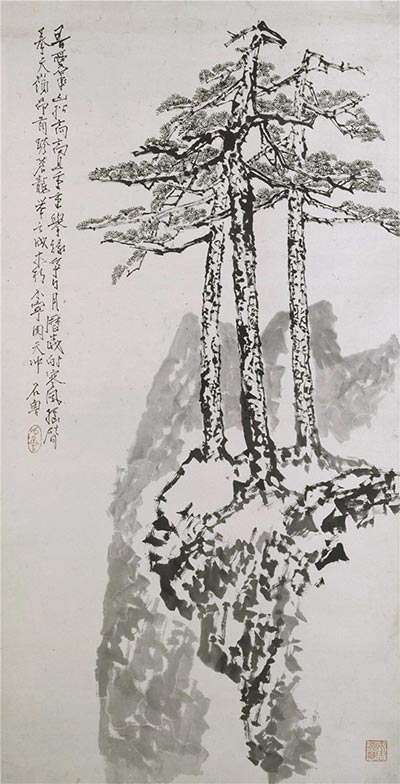 Stately Pines on Mount Hua, from the collection of Metropolitan Museum of Art. [Photo provided to China Daily]
Two ink landscapes by the late Chinese artist Shi Lu, now in the collection of the Metropolitan Museum of Art, have been added to An Evergreen Path of Art, an exhibition to commemorate his centennial.
The exhibition at the National Museum of China through Feb 9 shows about 400 paintings, drawings, sketches and other art by Shi, who was born Feng Yaheng and is hailed as one of the greatest painters of 20th-century China.
One of the two pieces from the Met is the 1960 work Mountain Rain is Coming, which depicts farmers carrying loads through a path against a grand landscape of imposing mountains and lush grass on a sloping hillside. Another painting, Stately Pines on Mount Hua, was created in 1972, revealing Shi's pride, integrity and perseverance as an artist who went through ups and downs in his career and life.