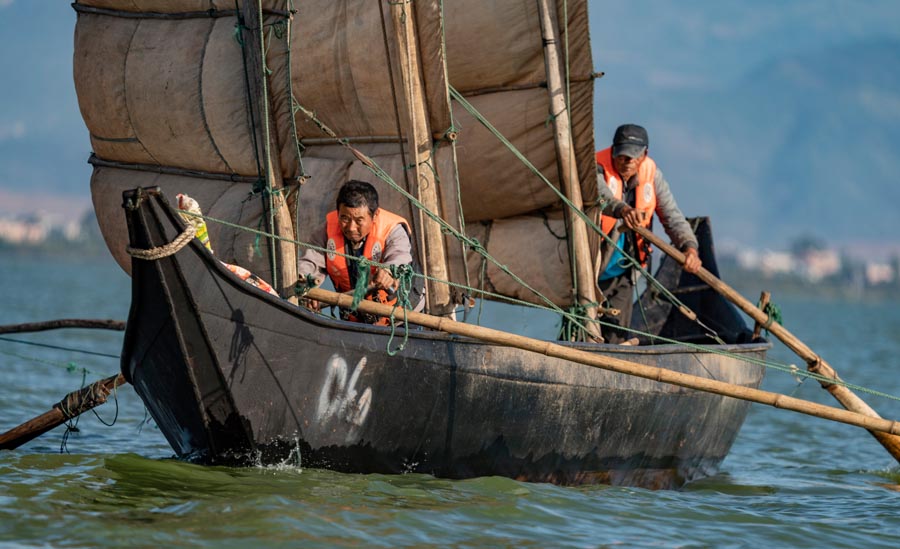 The duo keep rowing when there is not much wind. [Photo/Xinhua]
Zhang recalls the end of the 1980s, "It was so sad. A lot of dead fish were washed ashore, and you can imagine the smell of the lake," he says.
Ever since, the fishermen have been looking forward to seeing their mother lake become clear again. After more than 30 years of continuous treatment, the water quality of Dianchi has continued to improve, and the water quality in the first half of 2019 maintained a Class IV rating. "We were born here and grew up here. The lake is our home. I hope our home continues to get better and better," Zhang says.