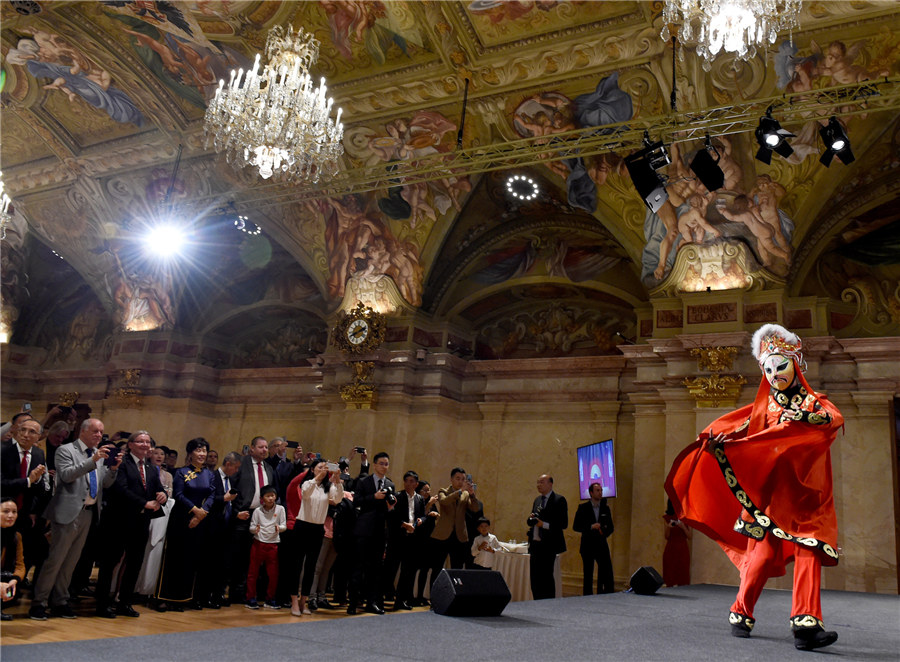 Artists from the troupe introduce Sichuan culture to the local guests in Vienna, Austria, on Oct 9, 2019. [Photo/Xinhua]
Sichuan province, located in Southwest China, is not only home to adorable pandas, but also the birthplace of many cultural gems. The local cuisine, opera, embroidery and social life of mahjong all demonstrate the unique charm of Sichuan culture.
On Wednesday, face-changing stunt artists together with puppetry performers and tea masters arrived in Vienna, capital city of Austria, to present these forms of traditional cultural heritage to foreign guests.