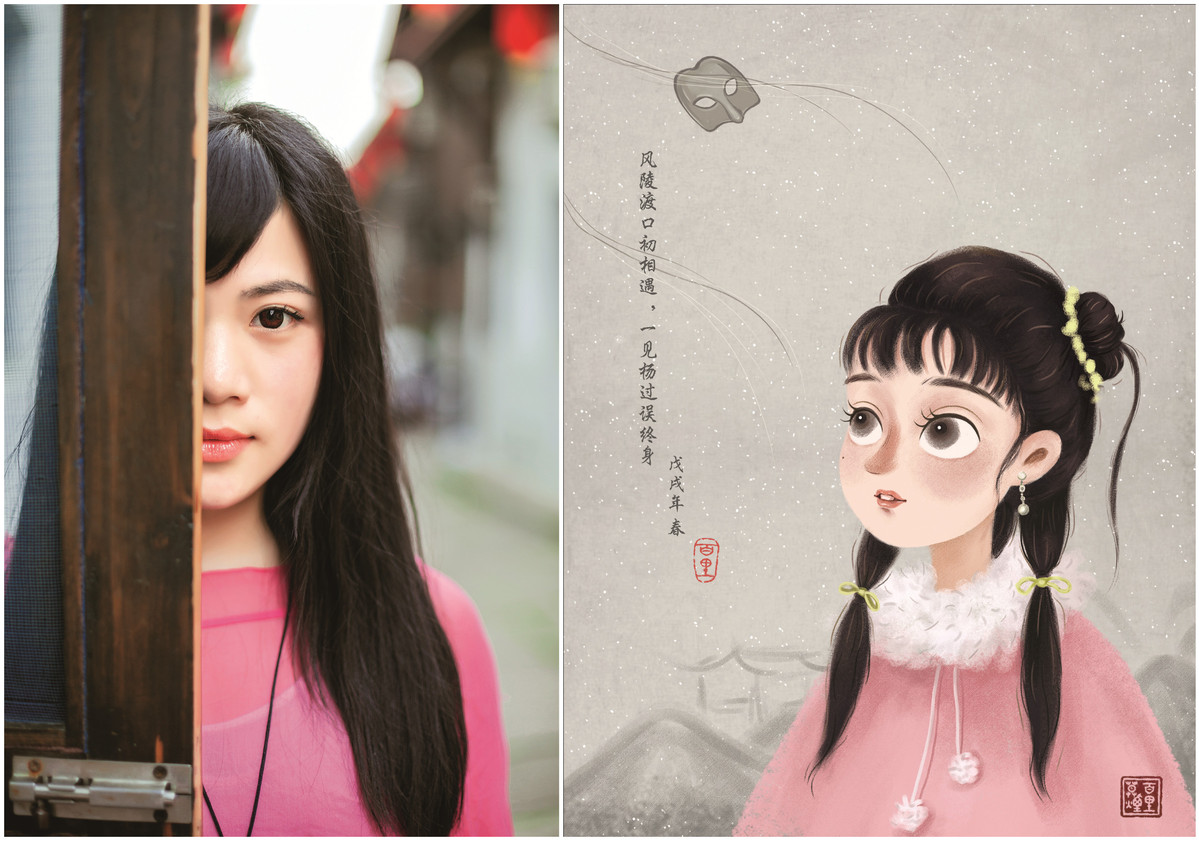 Wang Congying drew nine illustrations to depict the images of the pottery figurines [Photo/Women of China]
A series of nine illustrations about pottery figurines, each with a cute cartoon image and a popular Internet phrase, went viral on Weibo last year. The illustrator, whose online name is Baili Muyan, has since attracted many followers. The illustrator, whose real name is Wang Congying, is a fine arts teacher in Taizhou, in East China's Zhejiang Province. Wang hopes to have her series of pottery-figurine illustrations published. She also has another dream: To produce an animated film highlighting cultural relics from ancient China.
Wang, born in 1990, is a big fan of famous writer Jin Yong, who is best known for his Chinese martial arts novels. Wang fell in love with drawing and painting when she was a little girl. She used to draw and paint on her books and walls at home. When she was practicing calligraphy, she liked to paint, with ink, on her clothes. Her parents sometimes got mad at her.

Before she wrote the college-entrance exams, Wang hoped to study animation or archeology. But her teachers could not promise those majors would ensure her either a promising future or adequate career development. Wang eventually studied fine arts and, after her graduation, she became a fine arts teacher in her hometown, Taizhou.

Truly cute

In July 2018, Wang visited Nanjing Museum, in East China's Jiangsu Province, to see an exhibition. To her surprise, despite the variety of items displayed at the exhibition, she was most attracted by many of the pottery figurines, which the museum had collected for a standing exhibition. At that time, Wang was studying illustrations in some children's picture books published overseas. She thought the pottery figurines might also be depicted as cute "characters," each with a unique trait.
In the following month, she drew nine illustrations to depict the images of the pottery figurines. It took her three days to complete one illustration. She did not feel tired; rather, she felt exhilarated as she completed the works.